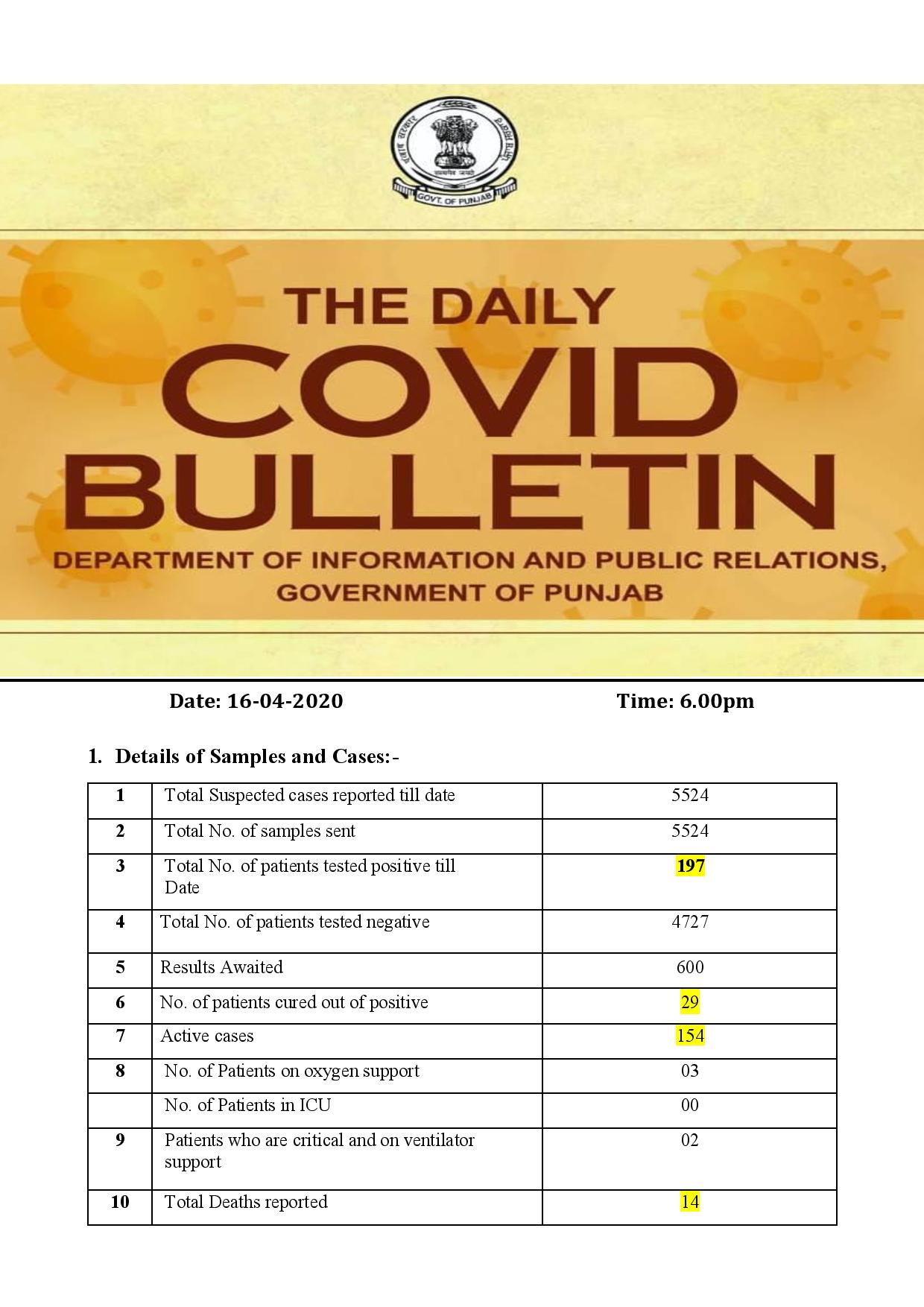 Covid-19 update; worrisome day for Punjab
Kanwar Inder Singh/ royalpatiala.in/ Chandigarh
As per the health department officials new positive cases are increasing slowly in Punjab, from the last 3-4 days, But today 11 cases added in the tally, after the release of yesterday's Covid 19 Health bulletin. The total tally rose to 197 cases in Punjab. 5 cases were reported yesterday late night and 6 in the day and one death.
Covid-19 update; worrisome day for Punjab . 11 new case is reported in Punjab, which is a double digit increase after 4-5 days. A death is also reported and the tally rose to 14
NO cases is reported from the rest four districts of Punjab, which are still unaffected by this disease .The total cured patients remained at  29.
April,16,2020