Deputy Commissioner Sakshi Sawhney Launches District-Wide Campaign against Drugs from Public College Samana
Kanwar Inder Singh/ royalpatiala.in News/ September 20,2023
Deputy Commissioner Sakshi Sawhney launched a district-wide campaign against drugs today, starting at Public College Samana. This initiative, directed by Chief Minister Bhagwant Singh Mann, aims to combat drug abuse collectively.
During her interaction with students, Deputy Commissioner Sawhney highlighted the need for comprehensive strategies targeting both drug demand and supply. She stressed the importance of educating young minds about the devastating effects of drug addiction on individuals, families, and society.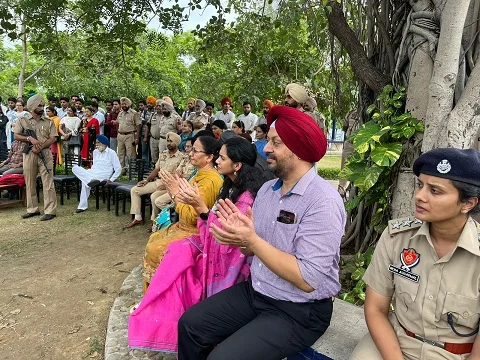 Sakshi Sawhney emphasized that the district administration would engage with educational institutions and communities to raise awareness and align with the Chief Minister's vision for a drug-free Punjab, as it is a two way way communication.
She administered an anti-drug oath to the students and encouraged them to call the "Sehyogi Helpline" at 0175-2213385 at the Saket Drug De-addiction Centre if they encounter drug-related issues.
To engage students creatively, the Red Arts Punjab theatre group performed a powerful street play, highlighting the consequences of drug addiction and the importance of informed choices.
The holistic approach aligns with the vision of the Punjab Government, combining awareness, education, and support services to combat the drug menace and protect the youth and community, added Sakshi Sawhney.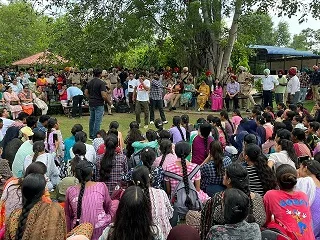 Deputy Commissioner Sakshi Sawhney Launches District-Wide Campaign against Drugs from Public College Samana. SDM Charanjit Singh, DSP Neha Agarwal, Principal Jatinder Dev, Project Director Parminder Kaur from Saket Hospital, and Nursing Officer Parminder Singh also shared their insights on combating the drug menace.