Government Mohindra College organized Punjabi University Inter College Basket Ball Tournament
Kanwar Inder Singh/ royalpatiala.in News/ October 19,2023
Three days Punjabi University Patiala Inter College Basket Ball Tournaments (Men) from 17-19 October was being held under the  guidance of Prof. Amarjit Singh, Principal at the premises of Government Mohindra College, Patiala.
The tournament was inaugurated by the Principal of the college. In his inaugural speech, he mentioned the marvelous achievements of the college in the field of sports and motivated the players to take part in the competition with the spirit of a true sportsman and this college has provided many eminent players to the society. He also stated that Government is emphasising for the healthcare of players. In this tournament 12 colleges took part as (knock out under league stage). Olympian Tarlok Singh Sandhu, Dr. Parminder Singh and Dr.Simrat Kaur joined the inaugural function as guests.
On second day of the tournament Manpreet Kaur, sister to Chief Minister of Punjab Bhagwant Singh Maan graced the occasion as guest of honour. She said that the Chief Minister of Punjab working with full zeal for the overall development of the state and betterment of the people of Punjab. She stated that Punjab Govt. is focusing upon Healthcare facilities, Education and upliftment of underprivileged class. International Kabaddi Player, Gurlal Singh Ghanaur (MLA Ghanaur) and Dalbir Singh U.K (Social Worker) joined the function as special guests. The closing ceremony (dated 19.10.2023) was graced by Chetan Singh Joramajra (Horticulture and Public Relations Minister, Punjab).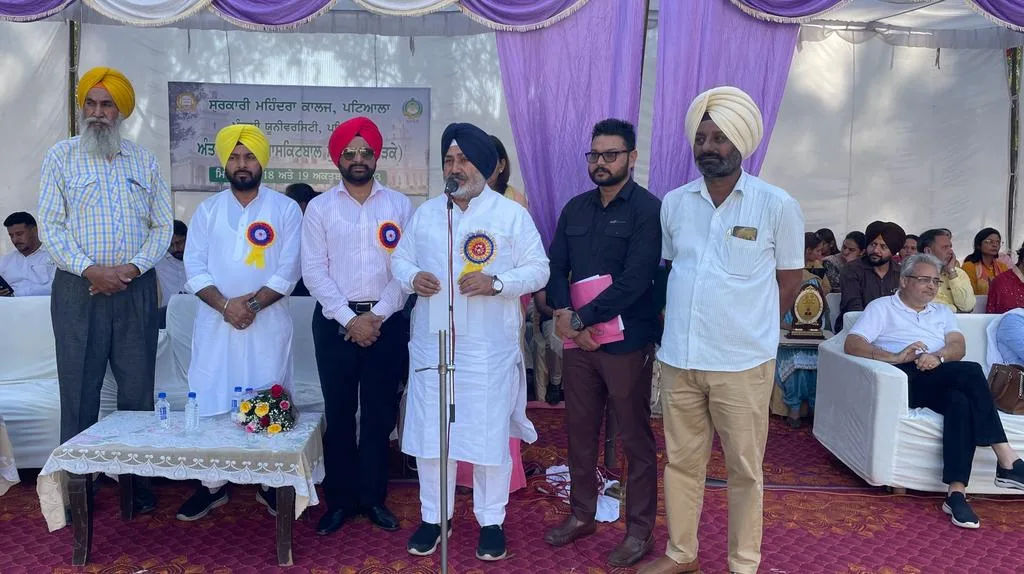 He motivated the players to participate in these kinds of competitions in future for the betterment of their health and he also congratulated the victorious teams. Amandeep Kaur, Kulwinder Singh, Amandeep Singh, Sandeep Khan, Richu Kumar and Gagandeep Singh performed their duties as sports officials. College Council members, Prof.Jagdev Singh, Prof.Gursev Singh, the whole teaching faculty and students were present.
Government Mohindra College organized Punjabi University Inter College Basket Ball Tournament and the final results of the tournament are as under:
The Champion team of these three days Inter College Basket Ball Championship is Akal College of Physical Education, Mastuana Sahib (Sangrur)-81and Runner Up team is Colonel College of Chural Kalan (Sangrur)-76. Third place is secured by Govt Mohindra College Patiala Vs. National College of Physical Education ,Chupki (Samana). The victorious team was honoured by Chief guest Chetan Singh Joramajra .