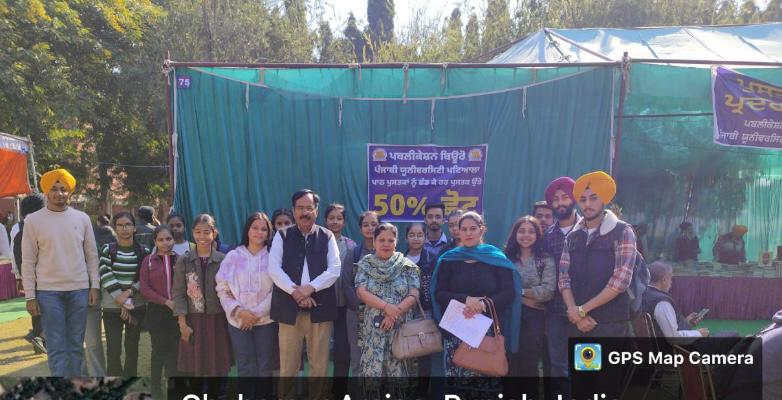 Govt Bikram College students visited 'Book Exhibition' at Punjabi University campus
Bureau/ royalpatiala.in
The students of Govt. Bikram College of Commerce, Patiala visited the Book Exhibition held at Punjabi University Patiala under the guidance of college Principal Prof. (Dr.) Kusum Lata.
The students from B.Com, M.Com and B.C.A classes were a part of the group that visited the Book exhibition. Books covering different fields as well as by various publishers were showcased.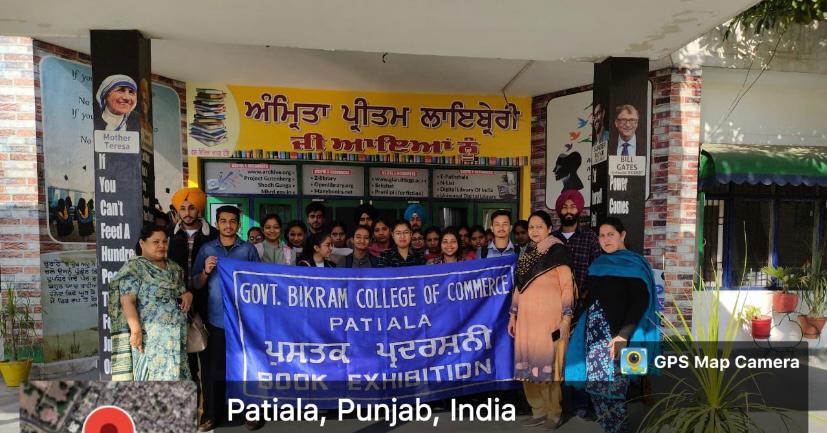 The response of the visit was positive as many aspiring young readers including faculty were seen showing interest in some volumes. Dr. Vaneeta Rani , Prof. Ram Kumar, Sukhbir Kaur (Librarian) and Library Restorer Jagmeet Kaur accompanied the students to the book exhibition at Punjabi University, Patiala.
November 22,2022