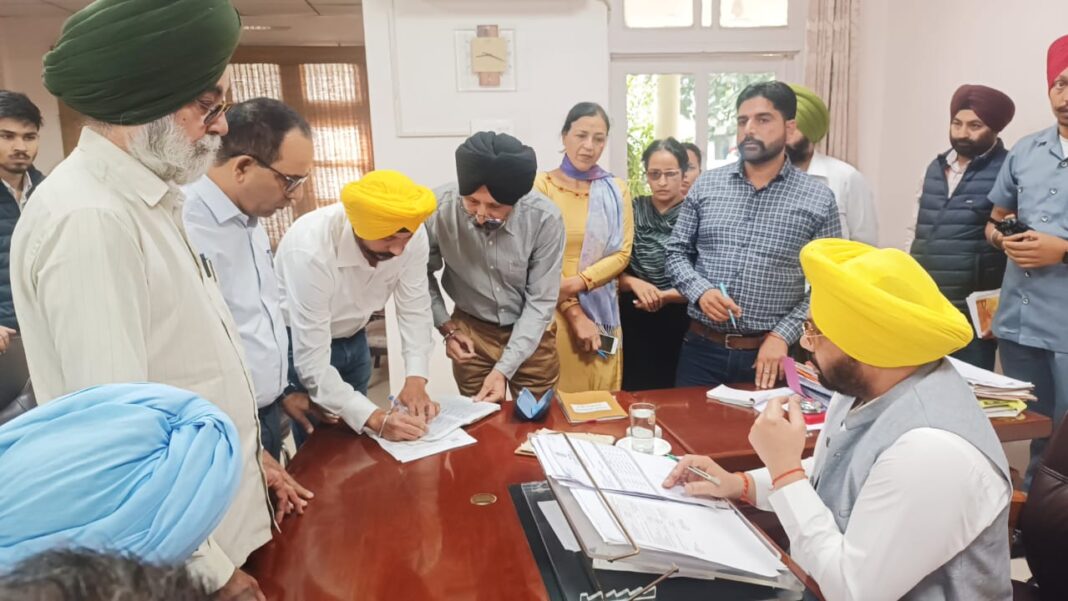 Harbhajan Singh ETO conducts surprise checking of PWD office at Rupnagar
Bahadurjeet Singh/Rupnagar
Minister of Public Works and  power Punjab Harbhajan Singh ETO  conducted surprise  checking  of Public Works  department(PWD)office at Rupnagar on Monday and took notice of the absent employees and officials. The cabinet minister reached the  PWD office at exactly 9 am.
On the occasion, he  asked the employees and officials who arrived late about their late arrival and said that the Punjab government led by Chief Minister Bhagwant Singh Maan is committed to the progress of the state and service to the people and any kind of negligence in this regard will not be tolerated. He said that  action will be taken against the irresponsible officials and employees in this regard.
After this, the Cabinet Minister Deputy Commissioner reviewed various development projects and problems by holding meeting with deputy commissioner Dr Preeti Yadav and  officials and other prominent personalities of the town and issued guidelines to the officials to redress the problems on the spot.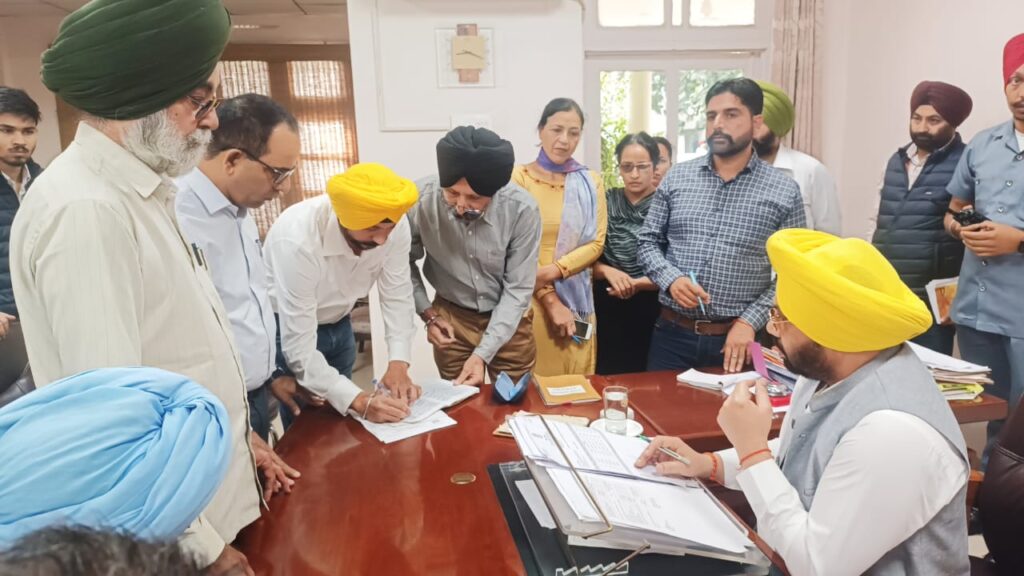 He said that the problems related to the traffic lights of the city not working and the bridge under construction over the Sirhind Canal will be resolved soon.
Meanwhile, the representatives  of MLA Advocate Dinesh Chadha brought to the attention of the Cabinet Minister the demands regarding the construction of various roads and bridges, and minister assured to look in to the demand.
He said that the tireless efforts of the government to make Punjab a colorful Punjab are continuing and historic decisions have been taken by the Punjab government in this direction due to which the life of the common people has become easier and recently the decision to re-introduce the old pension. Punjab government has taken that is also historical.
Harbhajan Singh ETO conducts surprise checking of PWD office at Rupnagar . On this occasion SP Rajpal Singh Hundal, PWD XEN Davinder Bajaj, Gaurav Kapoor, Satnam Singh Gill, Sucha Singh, Malkit Singh Bhangu, Shiv Kumar Lalpura, Bhag Singh Maidan, Surjan Singh, Santokh Singh Walia and were present.
October 31,2022