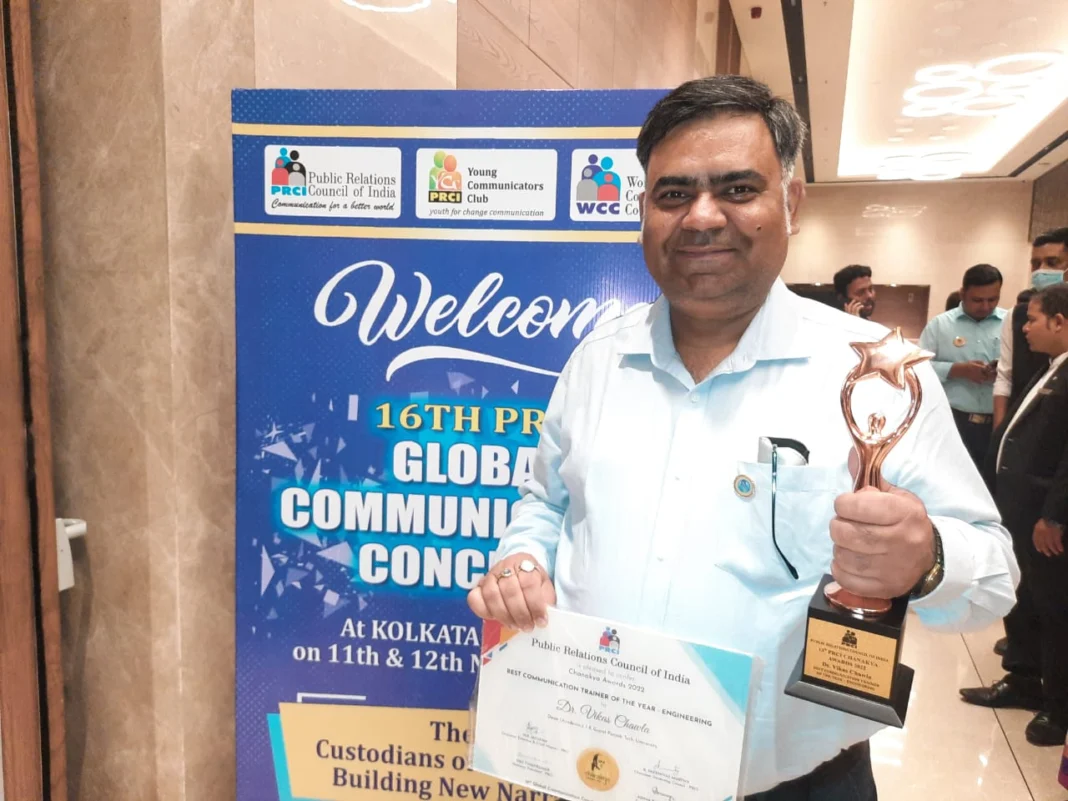 IKGPTU Dean Prof Chawla gets Best Communication Trainer of the Year Award
Kanwar Inder Singh / royalpatiala.in
I.K. Gujral Punjab Technical University (IKGPTU), Kapurthala Dean Academic Prof. (Dr.) Vikas Chawla has received the Best Communication Trainer of the Year Award for the year 2021-22.
This award was announced to Prof Chawla in the engineering category. He was awarded this honor during the 16th Global Communication Conclave held in Kolkata. This conclave was organized by the Public Relations Society of India (PRCI). University Vice-Chancellor  Nilkanth Avhad, IAS and Registrar Dr. S.K. Misra congratulated Prof. Chawla for this achievement. Registrar Dr. Misra said that this achievement of a senior member of the university is proof that the university faculty always does better.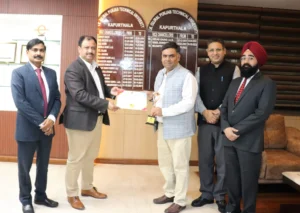 University spokesperson shared that the Public Relations Society of India (PRCI) seeks nominations in various categories every year and the jury (selection panel) of senior officers of various categories associated with this body decides the claims on the basis of documents. The society completes this entire process in a confidential manner.
November 18,2022