India wrecks Lanka in World Cup match
Kanwar Inder singh/ royalpatiala.in News/ November 2,2023
India defeated Sri Lanka in their league match with a huge margin of 302 runs. With this win, India qualifies for semi-finals
Playing first India made 357 for 8 and in response Sri Lankan team is bowled out for mere 55 in 19.4 overs.
Jasprit Bumrah, Mohammed Siraj, and Mohammed Shami gave India a perfect start, reducing Sri Lanka to 22/7 in 358-chase at Wankhede Stadium, Mumbai on Friday.
This is India's biggest victory in the ICC World Cup history in which Shubman Gill (92 off 92), Virat Kohli (88 off 94) and Shreyas Iyer (82 off 56) played a crucial role with bat while Mohammed Siraj,Jasprit Bumrah, Shami derailed Sri Lankan batting.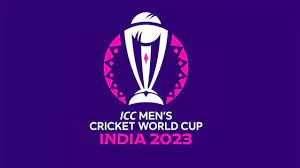 Shami also completes a five-wicket haul and is now the Indian bowler with most wickets in World Cup.
In their seven matches, India has already defeated Australia by 6 wickets,Afghanistan by 8 wickets, Pakistan by 7 wickets, Bangladesh by 7 wickets, new-Zealand by 4 wickets, England by 100 runs and now Sri Lanka by 302 runs.