International stalls along with Indian stalls to remain key attraction of Patiala Craft Mela
Kanwar Inder Singh/ royalpatiala.in/ Patiala
From today –February 22, 2020 till March 5, 2020 Patiavies will view a mini India at historic Sheesh Mahal where Member Parliament Preneet kaur is going to inaugurate a 15 days long Crafts Mela, a part of Patiala Heritage festival.
Around 240 stalls were put up for the artisans, to show case their regions variety, specialty. Artists from Rajasthan, Uttar Pradesh, Uttrakhand, West Bengal, Haryana, Punjab, Kashmir, Jaipur, Andhra Pradesh, Maharashtra, Goa, Assam, Kolkata, Madhya Pradesh, Chhattisgarh, Pondicherry,  Chandigarh, New Delhi, Gujrat, Bihar, Nagaland, Tamil Nadu are coming to show case, sell their handicrafts, jewelery, clothes, juttis,dry fruits,shawls, embroidery, pottery, wooden work, Khuuja, carpets, paintings, decoration pieces, perfumes, aggarbattis, paper products, music instruments, food, footwear, metal work, bedsheets along with other items.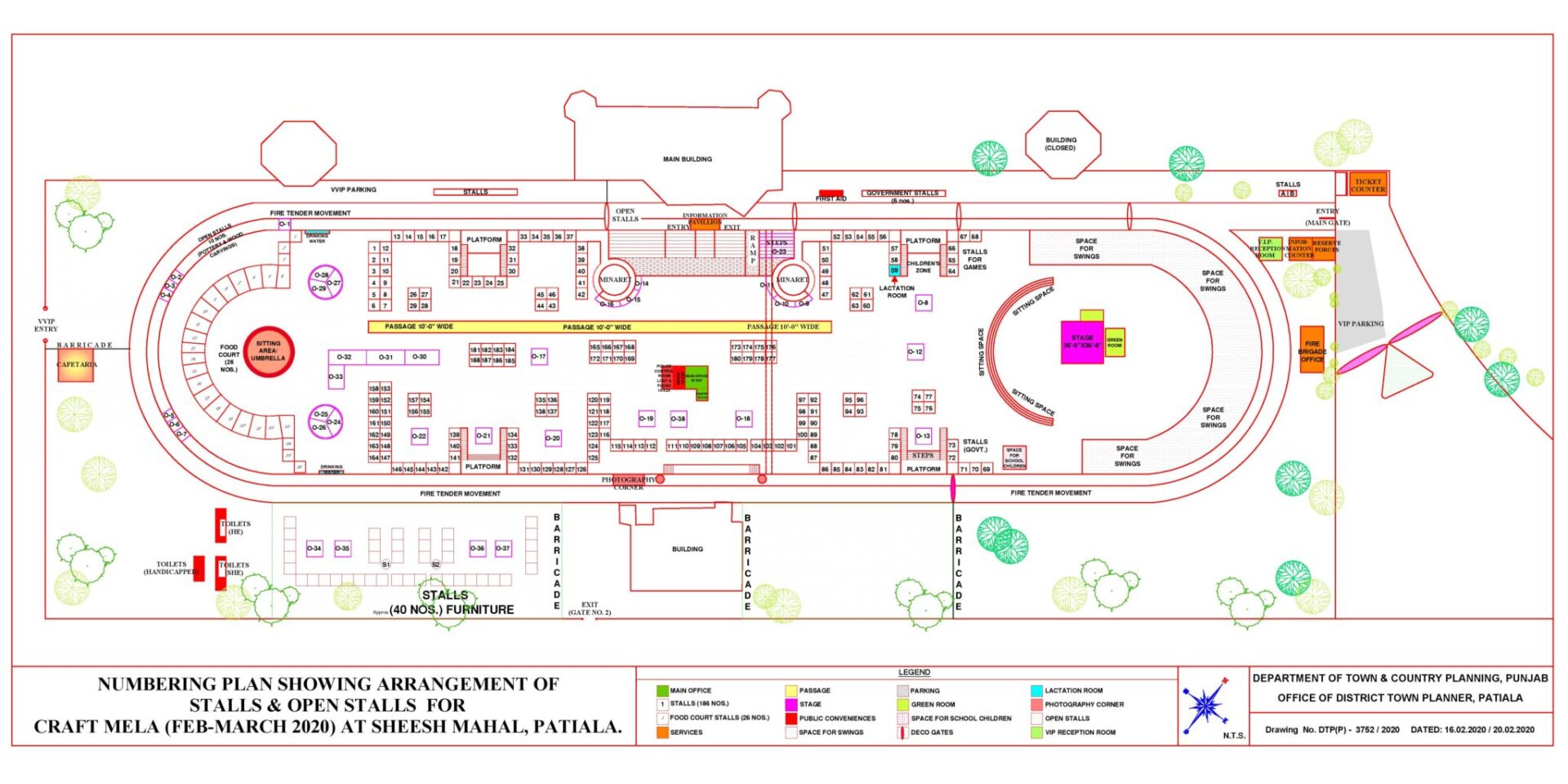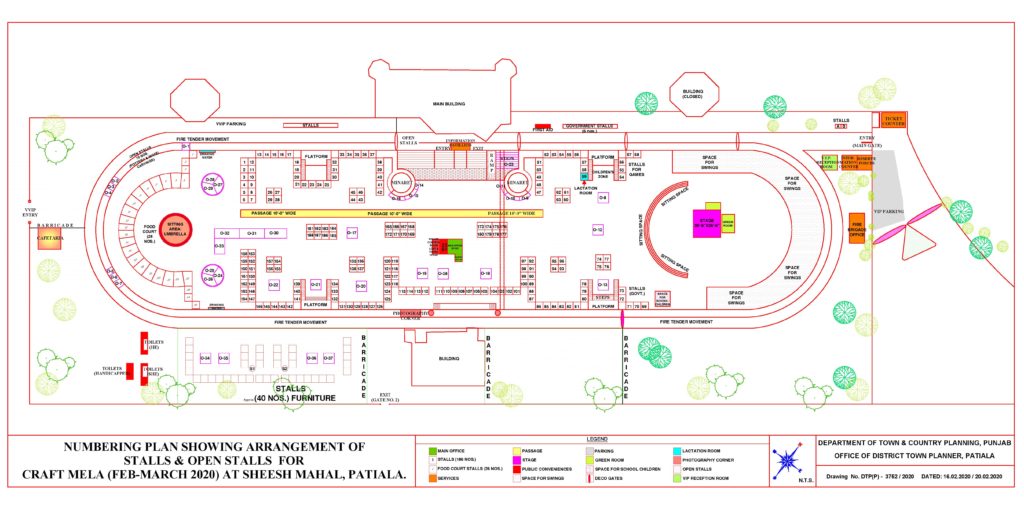 This year also international craftsman from Afghanistan, Thailand, Turkey, Ghana, Sudan, and Uzbekistan were also going to display their countries specialties.  Like craftsman from Afghanistan will display marble work and carpets, Thailand craftsman will show Thai work, Lamps from Turkey will attract everyone with their glow.
Similarly every visitor will taste the original dry fruit from Afghanistan. Masks from Ghana will attract everyone to their stall. Undoubtfully bags from Sudan will be key attraction for women. Uzbekistan's wooden carving, decoration items, Chikan will draw everyone attention.
Besides, International stalls along with Indian stalls to remain key attraction of Patiala Craft Mela, HDFC bank, Postal department, Horticulture department, Municipal Corporation's Swachh Bharat were also putting up their stalls.
Food stalls with different cuisines were also put up at the craft mela.