Is AAP in trouble? Official candidate resigns from party
Kanwar Inder Singh/ royalpatiala.in
Aam admi party Ferozepur (Rural) candidate Amardeep Ashu Banger today resigns from the party.
When tried to contact Ashu Banger, his number is switched off. When asked the leader of opposition Harpal Cheema, he said " I don't know. I'm campaigning in my constituency. I'll check it and inform you."
Speculations are rife that he may contest from congress .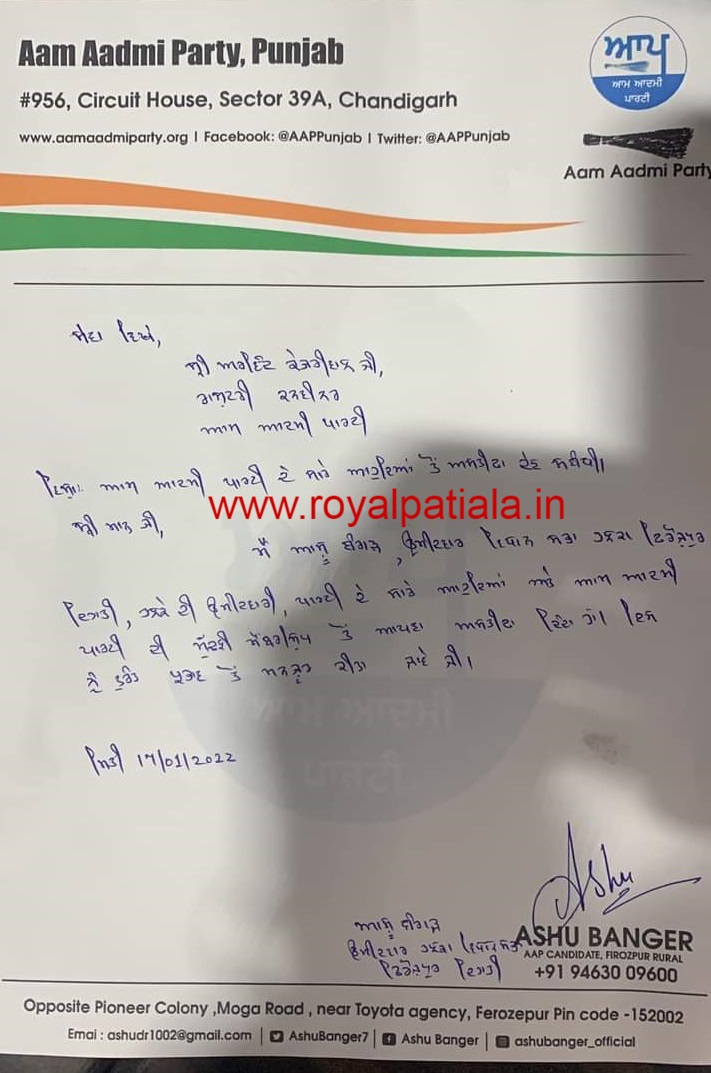 January 17,2022