Mission Sehatmand Punjab: Punjab to be the first state in India to have Patient Facilitation Centres- Dr Balbir Singh
Kanwar Inder Singh/ royalpatiala.in News/ September 30,2023
Punjab government is taking one more step forward in the direction of the health revolution in the state. On October 2nd Delhi Chief Minister Arvind Kejriwal and Punjab Chief Minister Bhagwant Singh Mann will inaugurate a new ICU and SNCU in Mata Kaushalya Hospital of Patiala.
Informing the media about the new steps which are being taken by the Punjab government to improve the public health sector of the state, Health Minister Dr Balbir Singh said that with this CM Mann will launch 'Mission Sehatmand Punjab'. He said that after the success of Aam Aadmi Clinics and CM di Yogshala this is another step in the right direction. 66 new beds will be part of this new ward of Mata Kaushalya Hospital which will have ventilator and cardiac monitor beds too.
Along with health minister, MLA Principal Budh Ram Working President AAP Punjab, MLA Patiala Ajit Pal Singh Kohli, Chairman Gurdev Singh Lakhna, Chairman Sunny Ahluwalia and Chairman Jagrup Singh Sekhwan were also present in the press conference at Patiala.
Dr Balbir Singh said that the state government has opened 664 Aam Aadmi Clinics so far and more than 58 lakh patients were treated free of cost there. He said that CM Bhagwant Singh Mann's target is to provide the best and free health care services to all.
The Health Minister said that with Aam Aadmi Clinics diseases are being detected in an early state and it is saving lives and so much money of the people because they get timely treatment. CM di Yogshala is also encouraging people towards a healthy lifestyle. Right now 80 yoga instructors and trainers take classes and over time this number will increase because more and more people are joining Yoga classes to stay healthy.
He added that after strengthening the primary health care system our government's next target is to strengthen the secondary health care too. So we have a budget of 550 crores, which will be spent on district hospitals, sub division hospitals and community health centres. These hospitals will have fully equipped emergency blocks, CT scans, MRIs, ventilators, cardiac monitor beds etc. He said that in the first phase 19 district hospitals, 6 sub division hospitals and 40 community health care centres are identified to update.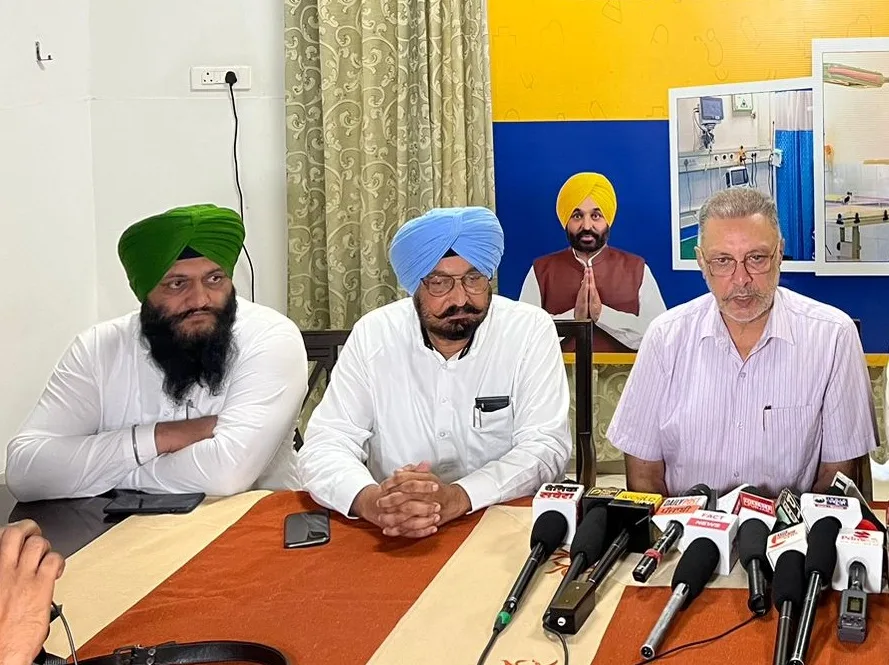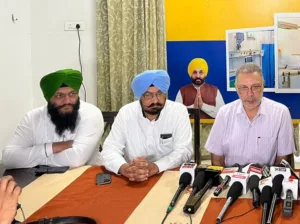 He further said that Punjab is also going to be the first state in our country that will have Patient Facilitation Centres. He said that CM Mann believes that clinical treatment is only one part of health care services, the other is mental and emotional support and compassion. So we will open the patient facilitation centre to guide patients in the right direction, and will provide basic facilities like water and proper sitting areas in these centres. He said that patients and their families will also be able to give feedback in these facilitation centres.
He further said that soon all government hospitals of Punjab will have modern operation theatres, labour rooms and emergency blocks which will significantly decrease infection chances and save many lives. He said that all these rooms will be air conditioned too. He said that these hospitals will be digitally operational too, we are already testing it as a pilot project in Faridkot hospital, when successful and fully implemented, it will significantly reduce the hassle of patients in hospitals.
Mission Sehatmand Punjab: Punjab to be the first state in India to have Patient Facilitation Centres- Dr Balbir Singh said that according to an AIIMS study a big reason for poverty is out of pocket expenses on health care. So the Mann government in Punjab is working towards providing the best and free treatment to all patients.