BBMB Organizes Massive Cleanliness Drive under Swachhta Hi Sewa Campaign
Kanwar Inder Singh/ royalpatiala.in News/ October 1,2023
The Bhakra Beas Management Board (BBMB) organized a massive cleanliness drive titled "Ek Tareekh – Ek Ghanta" on 1st October 2023, from 10 AM to 11 AM. This initiative was carried out at various project locations of BBMB with the participation of over 1000 people, including BBMB employees, members of various NGOs, community organizations, and the general public.
The cleanliness drive covered the following project locations:
U.T. Park, Sector 35-B, Chandigarh.
SLDC Complex, Industrial Area Phase – I, Chandigarh.
Nangal Dam, Nangal.
Market Place & Ram Leela Ground, Nangal.
Near Laxmi Narayan Mandir and around Booth Market, Sector 1, 2 & 3, Talwara Township.
BSL Office Complex, Sundernagar.
MCD Primary School & Temple, Punjabi Bagh, Delhi.
Manoj Tripathi, Chairman, BBMB, said that the Swachhta Hi Sewa initiative is aimed at fostering a sense of responsibility towards the environment and encouraging community participation in keeping our surroundings clean. He further stated that the best tribute we can give to the father of our nation is by keeping our surroundings clean. He requested everyone to inculcate this feeling in themselves as this is the only way to a cleaner and greener India.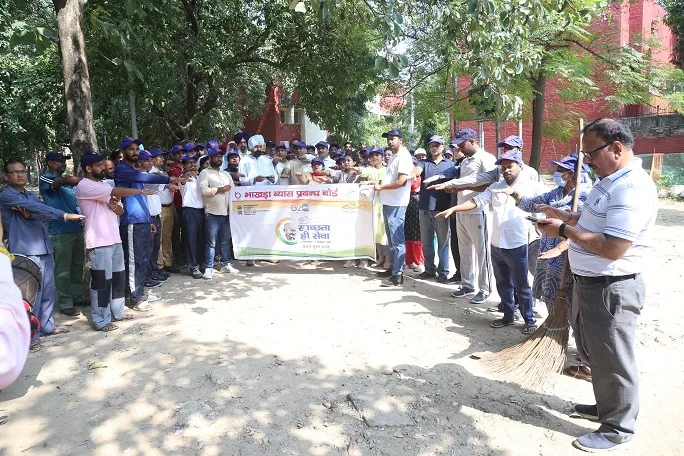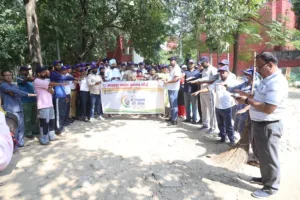 The event saw enthusiastic participation from numerous NGOs and community organizations, who played a pivotal role in making the cleanliness drive a resounding success. The initiative aims to foster a sense of responsibility towards the environment and encourage community participation in maintaining clean surroundings.
As part of the event, all employees and members of the general public who participated in the initiative pledged to contribute 100 hours every year and 2 hours every week to support the cause of swachhta (cleanliness).
BBMB Organizes Massive Cleanliness Drive under Swachhta Hi Sewa Campaign. BBMB remains committed to its mission of environmental stewardship and community engagement. "Ek Tareekh – Ek Ghanta" served as a powerful reminder of the collective strength that can be harnessed to create a cleaner and healthier India.