Modern School, Patiala, organizes Sardar Mohan Singh Inter-School Debate
Kanwar Inder Singh/ royalpatiala.in News/ October 7,2023
Modern Senior Secondary School, Patiala, hosted the inaugural Sardar Mohan Singh Inter-School Debate today, as part of its 75 year celebrations. Ten leading schools of Patiala participated very passionately in the debate, speaking for and against the topic 'Artificial Intelligence is a threat to humanity'. Each school also sent two interjectors to cross-question the debaters.
The Winner's trophy was won by St. Peter's Academy. The First Runner-up was Our Lady of Fatima School. The Second Runner-up was DAV Public School, Patiala. Individually, the first place was won by Ekam Deol of Our Lady of Fatima, the second prize was taken by Srishti Arora of Modern Senior Secondary School and the third spot was awarded to Harshvir Singh of St. Peter's Academy. The winners were awarded Lenovo Tablets and fine coffee table books, along with Cups and certificates.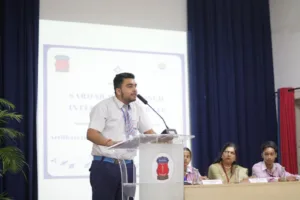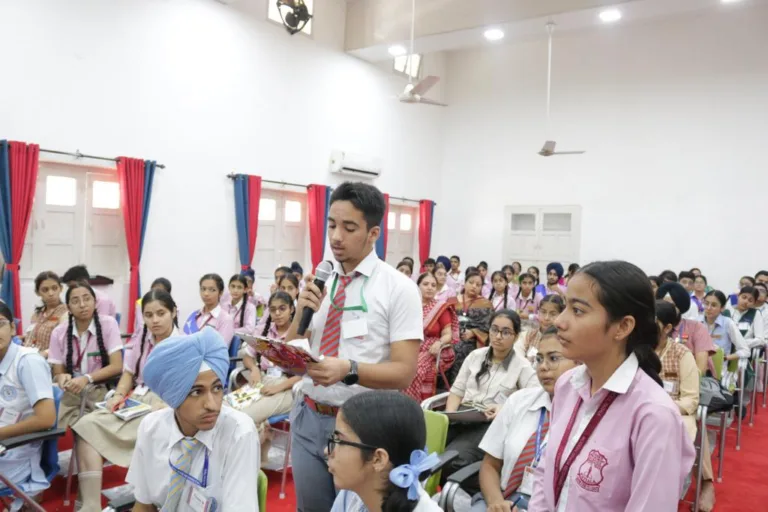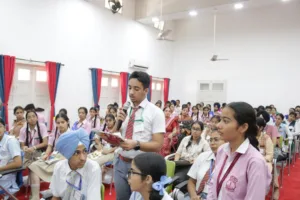 The debate was adjudged by a panel of three well-known and distinguished personalities – Senior Journalist Vipin Pubby, Wellness Coach Jas K. Shan, and professor at Thapar University, Dr. Prashant Rana who also made an excellent presentation on Artificial Intelligence.
Modern Senior Secondary School, Patiala, was founded in 1948 by Sardar Mohan Singh, the then Managing Director of the State Bank of Patiala, who was also Chief Economic Advisor to H.H. the Maharaja of Patiala. The school is one of Patiala's top educational institutions.