Proud moment-Simrandeep Kaur of Scholar Field School brought laurels for the country
Kanwar Inder Singh/ royalpatiala.in
Simrandeep Kaur, a class X student of Scholar Field Public School brought laurels to the school and the nation by bagging first position in the MaRRS International Spelling Bee Competition
She was conferred  the certificate of merit by venerable Sakshi Sawhney, IAS the Deputy commissioner,  Patiala. Her progression of exploration commenced in 2019 and ended with an accomplishment of conquering first rank in 2022.
On 14 Jan 2020  in class VII she competed at school level   and qualified for interschool level.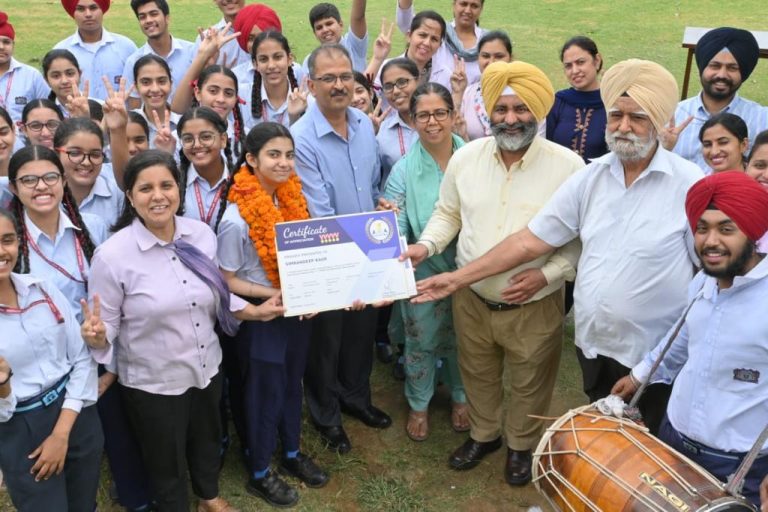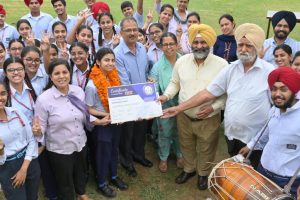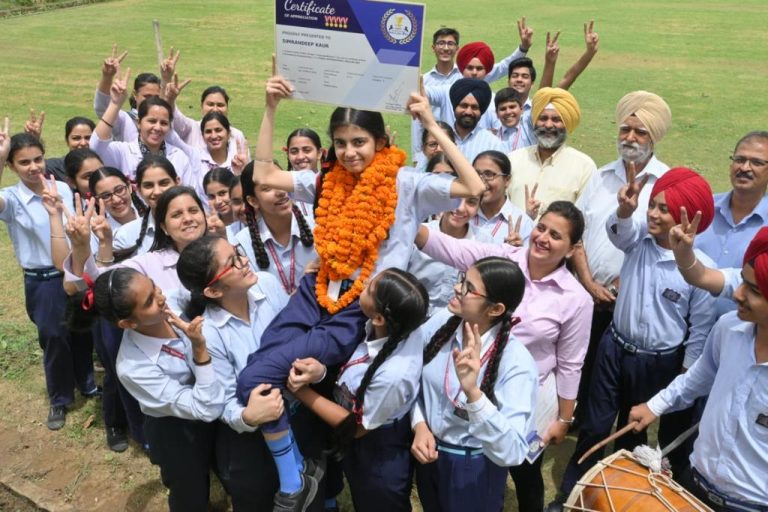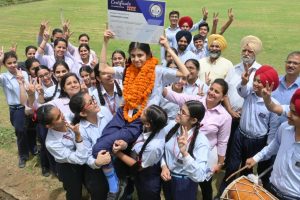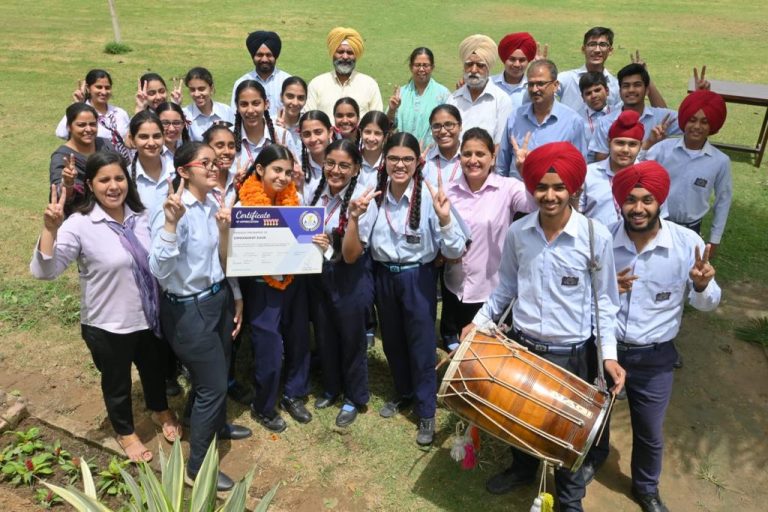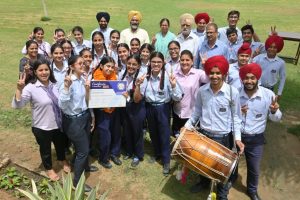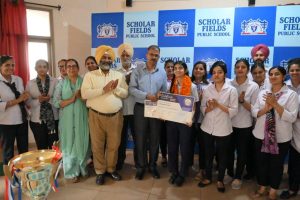 On 13 Feb 2021 in class VIII she competed at inter school level  and qualified for state level.
On 15 Aug 2021 in class IX she competed at  national level as state level competition was not held and qualified for international level standing 3rd.
On 26 March 2022 she competed at international level at topped the list by securing first position.
Proud moment-Simrandeep Kaur of Scholar Field School brought laurels for the country as over 100000 students from more than  1000 schools , across India and abroad  participate in the competition annually.
Simrandeep expressed her gratitude by giving thanks to the tenacious and assiduous teachers and benevolent parents who provided her with all required assistance to the optimum that she could meticulously bring about adroitness in eclectic spellings.
Director S. S Sodhi congratulated her with the impetus to outshine her name with  many victories  on her way in the future. The Principal  Rajesh Rai also acclaimed her achievement and commitment that she could actualize her resolution as a triumph and appreciated her dedication   towards her passion.
About MaRRS Spelling Bee
MaRRS spelling bee initiates students into the world of competitive learning, acting as an invaluable tool for language improvement . The healthy competitive spirit motivates the students to learn on their own without any compulsion. This self based learning improves retention and results in a systematic and structured understanding of the English language. Further the competition builds self confidence and helps them to reach their full potential. The game and activity based nature of the competition ensures the students rapt attention and utilizes their aspirations for winning games.
May 25,2022