PSPCL appeals to farmers; avoid fire in the farm
Kanwar Inder Singh/ royalpatiala.in
Punjab State Power Corporation Limited has made an appeal to the farmers to cut one marla of wheat around the transformer beforehand. The 10-meter radius around the transformer in the field should be moistened so that even if a spark falls, it can prevent fire.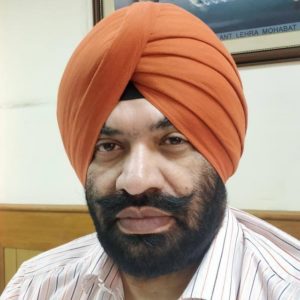 PSPCL has informed that if any power lines in Punjab are loose or low or in case of fire / sparking anywhere the consumers are requested to immediately inform the nearest PSPCL sub division office / Complaint centre/ control room numbers on 96461-06835 / 96461-06836 and  also share location on whatsapp number 96461-06835 with pictures of loose electrical wires or low or fire / sparking of electricity so that necessary action can be taken by Punjab state power corporation limited .
Er. Daljit Inderpal Singh Grewal, director distribution, Punjab state power corporation limited (PSPCL) has appealed to the farmers of Punjab not to use combine harvesters at night timings.
April 4,2021