Punjab CM bans "Tractor Stunts" in the state
Kanwar Inder Singh/ royalpatiala.in News/ October 30,2023
Chief Minister Punjab Bhagwant Mann has banned the Stunts on Tractors after a 29-year-old Sukhmandeep Singh died as he was crushed by a tractor while performing a stunt during a rural sports fair in Punjab's Gurdaspur district.
CM said "Tractor is called the king of farms and it should not be transformed into catalyst of death. Punjab govt is banning the Tractor stunts in the state. Details to follow."
ਪਿਆਰੇ ਪੰਜਾਬੀਓ ਟਰੈਕਟਰ ਨੂੰ ਖੇਤਾਂ ਦਾ ਰਾਜਾ ਕਿਹਾ ਜਾਂਦਾ ਹੈ..ਇਹਨੂੰ ਮੌਤ ਦਾ ਦੂਤ ਨਾ ਬਣਾਓ.. ਟਰੈਕਟਰ ਅਤੇ ਸਬੰਧਤ ਸੰਦਾਂ ਨਾਲ ਕਿਸੇ ਵੀ ਕਿਸਮ ਦੇ ਸਟੰਟ ਜਾਂ ਖਤਰਨਾਕ ਪ੍ਰਦਰਸ਼ਨ ਤੇ ਪੰਜਾਬ ਚ ਪਾਬੰਦੀ ਲਗਾਈ ਜਾ ਰਹੀ ਹੈ..ਬਾਕੀ ਵੇਰਵੇ ਜਲਦੀ.. pic.twitter.com/qxEA6gUdmy

— Bhagwant Mann (@BhagwantMann) October 30, 2023
Sukhmandeep Singh was performing the stunt at the fair in Sarchur village in Fatehgarh Churian on Saturday when the incident took place.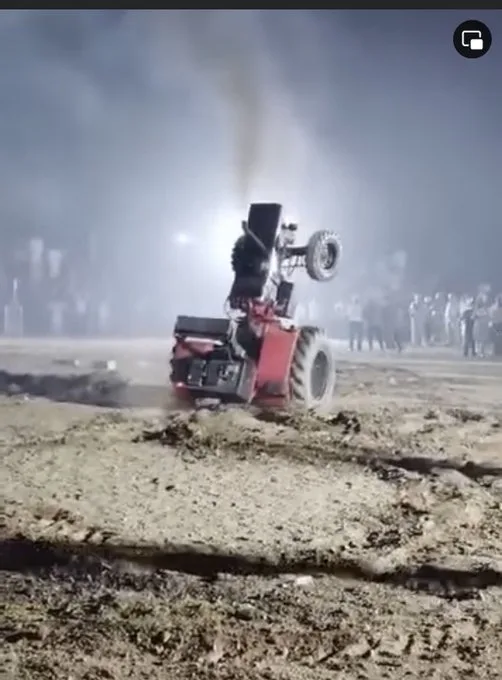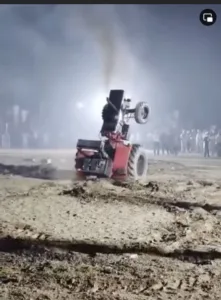 The video of his doing stunts gone viral, in which he was trying to climb onto a tractor when the vehicle was standing on its two rear tyres and its engine was revving. He fell when one of his feet got dragged in the mud and he was eventually run over by the tractor.
The Chief Minister expressed deep anguish and sorrow over a tragic incident in which a person lost his precious life during one such incident of dangerous display of stunts on tractors. He said that this is an unfortunate incident adding that any such mishap needs to be avoided in the coming future. Bhagwant Singh Mann said that for this a complete ban on the stunts involving tractors and other agriculture implements is imposed in the state.
The Chief Minister said that the tractor is called the king of farms and it should not be transformed into a catalyst of death. He said that thus the use of tractors and others agriculture implements for dangerous display in such stunts is the need of the hour. Bhagwant Singh Mann said that the state government is duty bound to protect the precious lives of people adding that this decision has been taken in larger public interest.