Punjab Government invites applications for recruitment of Chairman of PPSC; another member retires
Kanwar Inder singh/ royalpatiala.in
Punjab government led by Chief Minister Bhagwant Mann is making continuous efforts to provide employment opportunities in Punjab. Under this series, applications have been called for filling up the post of Chairman of Punjab Public Service Commission.
Punjab Public Service Commission member Jaskaran Singh, IAS (retd) also retires last week. He was appointed member by Capt Amarinder Singh government in May 2021. another member appointed by akali government Bikramjit Singh Khalsa term is also going to expire on December 15,2022.
Spokesperson of the Punjab Government Personnel Department said that eminent persons having impeccable integrity, high calibre and administrative experience can apply for the post of Punjab Public Service Commission Chairman. The last date to apply for this post is 14 December 2022.
Divulging in this regard, he said that a search committee headed by the Chief Secretary has been formed which will be considered by the High Empowered Committee chaired by the Chief Minister of Punjab after shortlisting the names from the applications received.
He stated that there should be no civil, criminal, administrative or any other proceeding pending against the applicant, he has minimum 10 years of working experience under Government of India or State Government and also the age of the applicant should be less than 62 years as on 01.01.2023..
Candidates applying for this post can send their applications to the office of Secretary Personnel, Government of Punjab (PP-3 Branch), Room No. 14, 6th Floor, Punjab Civil Secretariat, Sector 1, Chandigarh by 14 December 2022.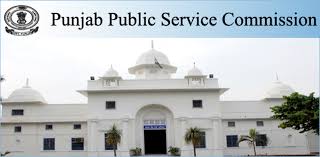 Punjab Government invites applications for recruitment of Chairman of PPSC; another member retires. The incumbent Chairman Jagbans Singh, belonging to the 1986 batch of the Indian Audit & Accounts Service was appointed in October 2021 by former chief minister Charanjit Singh Channi. His term is going to expire on March 3,2023.
Jagbans Singh is a Bachelor in Engineering (Civil Engineering) from Panjab University, Chandigarh, Jagbans Singh also holds Diploma in Business Finance from the Institute of Chartered Financial besides Analysts of India IMF Certificate in Public Financial Management (PFM) and Certificate in Actuarial Sciences from the Australian National University.
Jagbans Singh had a vast experience of over 34 years in the field of Public Audit ranging from the field work of audit as a line auditor to supervising audits and then to leadership positions heading large independent audit offices responsible for the audit of State (provincial) Governments, culminating in the position of the Deputy Comptroller and Auditor General in Comptroller of Auditor General of India (CAG) on March 31, 2021.
The tenure of the constituted post is six years but if a person reaches 62 years of age, then he has to retire before completing the term.
November 23,2022