Punjab govt to recruit officers, inspectors; expedite the recruitment process –Khuddian to his department 
Kanwar Inder Singh/ royalpatiala.in News/ June 11,2023
In order to further strengthen the department, Punjab Animal Husbandry, Dairy Development and Fisheries Minister Gurmeet Singh Khuddian on Friday asked the department officials to expedite the recruitment process of Veterinary Officers and Veterinary Inspectors.
He was chairing a maiden meeting to review the functioning of the department of Animal Husbandry, Dairy Development and Fisheries.
Gurmeet Singh Khuddian directed the concerned officials to further intensify the efforts to promote Shrimp Farming in south-west Punjab to increase the income of farmers of this belt as this region has saline underground water not fit for agriculture, besides, water-logging is also a perennial issue in this belt. The officials apprised the cabinet minister that around 1212 acres have already been covered under shrimp farming in the state and they also assured that they will not leave any stone unturned to increase the area under the same.
Urging the department officials to work harder and diligently to take the department to new heights, the Cabinet Minister said that Chief Minister Bhagwant Mann led Punjab government is committed for the welfare of farmers and the chief Minister entrusted him with the responsibility to make the agriculture and allied services sector profitable.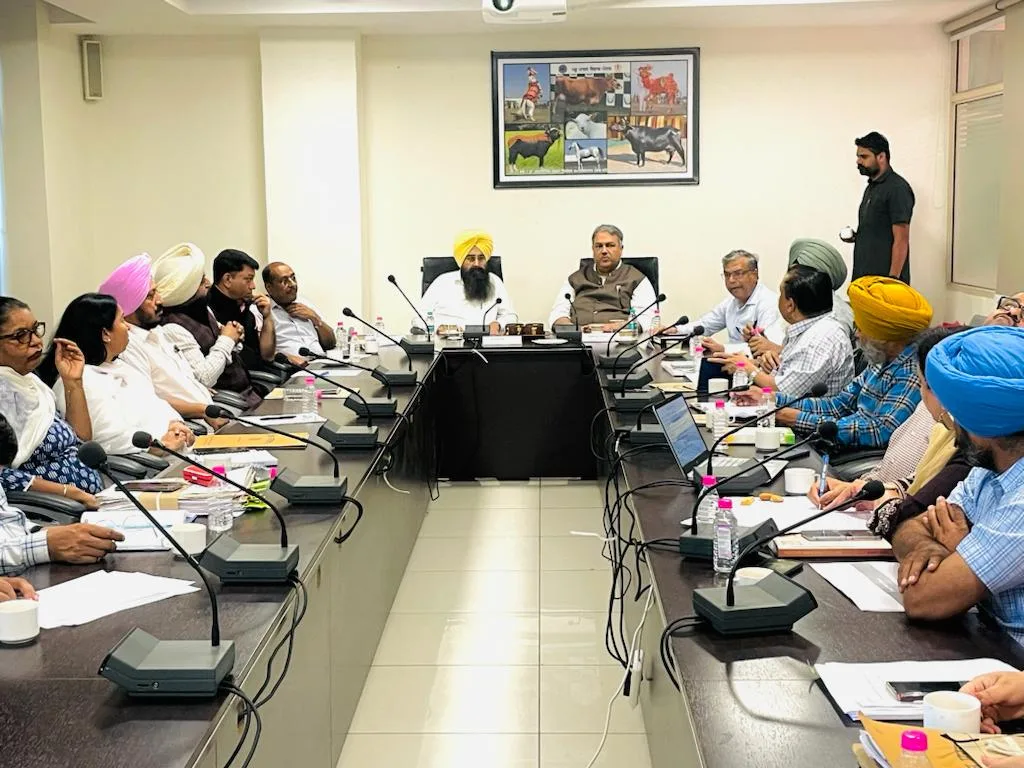 Principal Secretary Vikas Pratap apprised Gurmeet Singh Khuddian that the process to recruit 300 Veterinary Officers and 644 Veterinary Inspectors is under process and 317 Veterinary Officers and 148 Veterinary Inspectors have been recruited recently by the department. The department has also successfully administered as many as 25 lakh doses of goat pox vaccine to check the spread of lumpy skin disease among cattle in Punjab. He also informed about the sexed semen program and other schemes to promote dairy development in the state.
Punjab govt to recruit officers, inspectors; expedite the recruitment process –Khuddian to his department . Joint Secretary  Rakesh Kumar, Director Animal Husbandry Dr. Ram Pal Mittal, Director Fisheries  Jasbir Singh, Director Dairy Development  Kuldeep Singh and other officials of the department were also present in the meeting.