Punjab, Haryana, UP , Power Engineers Associations urges MP Chief Minister to intervene ; 70K electricity workers of MP on strike
Kanwar Inder Singh/ royalpatiala.in News/ October 6,2023
Punjab, Haryana , UP and other Power Engineers Associations across the country  urged the Chief Minister of Madhya Pradesh to intervene and direct power sector officials to immediately implement the July 7 agreement between the state and power engineers.
AIPEF spokesperson VK Gupta said that three rounds of talks between the electricity workers and the managing director of the power management company had yielded no results. After this, 70 thousand electricity workers are on strike. The government has declared the proposed strike of electricity workers of Madhya Pradesh from Friday (6th October) illegal. The government has imposed ESMA and warned the workers going on strike of strict action. It is believed that the strike may create a blackout situation in the state. AIPEF  and all state constituents  are in  support of MP Power Engineers & Employees indefinite  strike started today from  midnight of 05&06 October.
Ajay Pal Singh Atwal, State General Secretary PSEB Engineers Association, in a letter to the Chief Minister on October 4, said that if the government fails to meet the demands in time, power engineers and employees of Madhya Pradesh will go on an indefinite work boycott from October 6.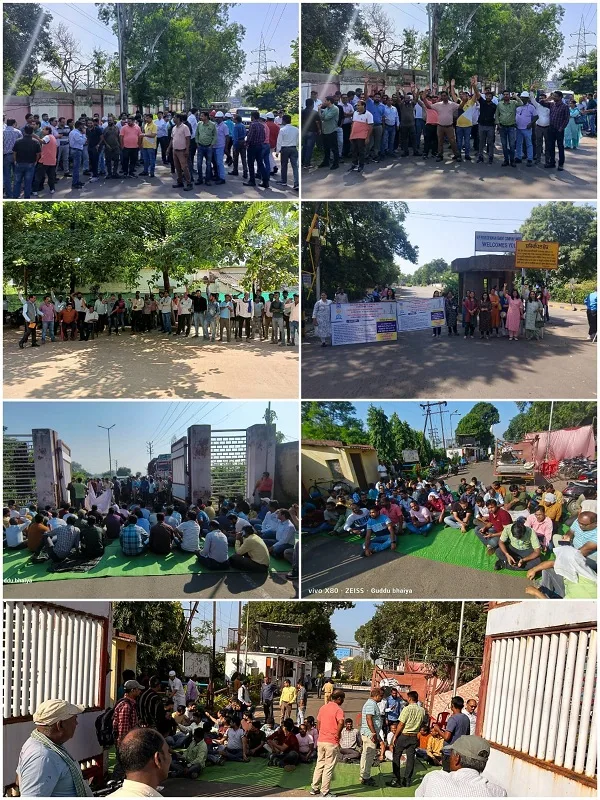 Vijendra Lamba, President Haryana Power Engineers Association said that even after three months, all the demands are pending. The written agreement signed by the state government with power engineers on July 7 should be respected and implemented without any delay Jatinder Singh Gujjar, General Secretary UPVRAS
VK Gupta said, "The responsibility of any disruption in power during elections or otherwise will be that of the state government. Power engineers from Madhya Pradesh have asked the government to fill the vacant posts, as they are currently managing the entire infrastructure with less than 35 percent of the sanctioned strength of staff and engineers.
He also said that the number of accidents has increased due to excessive work pressure on existing engineers and officials.
Punjab, Haryana, UP , Power Engineers Associations urges MP Chief Minister to intervene ; 70K electricity workers of MP on strike. The employees made other demands from the government including implementing the Seventh Pay Commission, stopping privatization in the power sector and implementing the old age pension policy.
"Exciting news!  News Portal royalpatiala.in is now on WhatsApp Channels. Subscribe today by clicking the link and stay updated with the latest updates! " Click here !