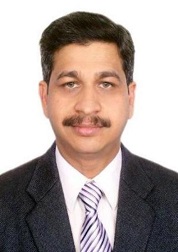 RailTel Corporation of India (RCIL) gets new CMD
Kanwar Inder Singh/ royalpatiala.in
Appointments committee of Cabinet (ACC) has clear the appointment of Sanjai Kumar , Director (Network, Planning & Marketing) RailTel Corporation India Limited as its CMD for a period of 5 years.
He is going to replace Aruna Singh, who is holding the additional charge of Chairman & Managing Director, RailTel Corporation India Limited (RCIL)
Rail Tel Corporation of India (RCIL) gets new CMD. Sanjai Kumar holds a bachelors degree of technology in electronic and telecommunication engineering from University of Allahabad and a post graduate diploma in management from Management Development Institute, Gurgaon. He is an officer of the Indian Railway Service of Signal Engineers ("IRSSE") and joined service on November 30, 1992. While working as an officer of IRSSE, he joined RailTel Corporation of India Limited (RCIL) on deputation basis on March 19, 2002 and subsequently was made a regular employee of RCIL Company from August 12, 2008. He has over 27 years of experience of working as an officer of IRSSE including over 18 years of experience of managing projects and marketing departments in RailTel Corporation of India Limited (RCIL).
ABOUT RailTel Corporation India Limited (RCIL)
RailTel, a "Mini Ratna (Category-I)" Central Public Sector Enterprise is an ICT provider and one of the largest neutral telecom infrastructure providers in the country owning a Pan-India optic fiber network on exclusive Right of Way (ROW) along Railway track. The OFC network covers important towns & cities of the country and several rural areas.
RailTel was incorporated on September 26, 2000 with the aim of modernizing the existing telecom system for train control, operation, and safety and to generate additional revenues by creating nationwide broadband and multimedia network, laying optical fiber cable using the right of way along railway tracks. Presently, the optic fiber network of RailTel covers over 61000+ route kilometers and covers 6102+ railway stations across India.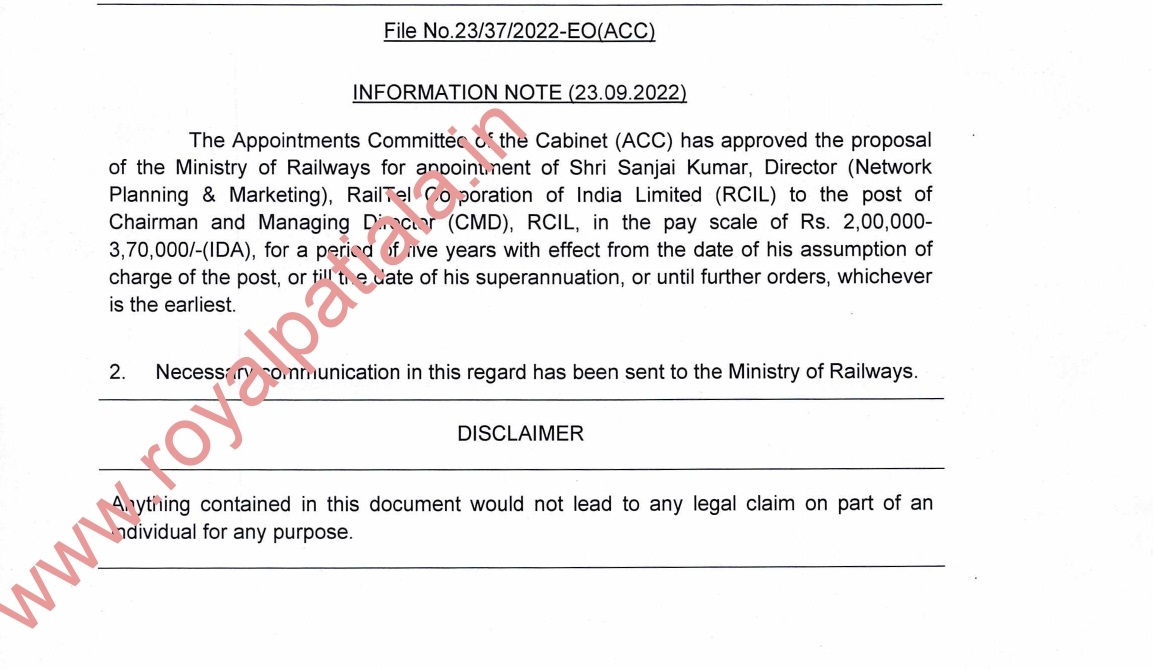 September 23,2022