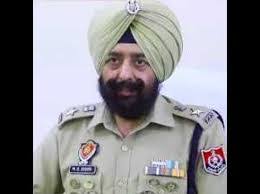 Sabzi mandi incident-4 innocent persons released by Patiala police on humanitarian grounds
Kanwar Inder Singh/ royalpatiala.in/ Chandigarh
Senior Superintendent of Police Patiala Mandeep Singh Sidhu informed that Patiala Police took a important decision on humanitarian grounds and taking lenient and sympathetic view, released 4 persons who were involved in a incident happened in sabzi mandi Sanour road Patiala.
SSP Sidhu said that on 12.4.2020 early morning Balwinder Singh resident of Dera Khichri Sahib, Karhali, district Patiala along with other persons had attacked police party and Mandi board employees outside Sabzi mandi, Sanour road, Patiala and grievously injured the police party in which hand of ASI Harjit Singh was severed. He is undergoing treatment at PGI, Chandigarh.
SSP Sidhu said that All the above accused escaped and took shelter in their Dera at Karhali. When police party tried to persuade them to surrender they attacked the police party, in this regard FIR No 45 u/s 188, 307, 353, 186, 269, 270, 294, 148, 149 IPC, 51, 54 DMA, 25 Arms Act, 4, 5 Explosives Act, 13, 16, 18, 20 UAPA Act PS Passiana was registered against 11 persons and were arrested. Fire arms, Petrol bombs, Swords, Gas cylinders which are used to attack police party are recovered. Their 10 days police remand upto 22-04-2020 was obtained from the court, SSP informed.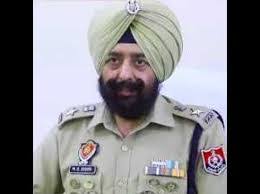 He told that Individual role of all the accused persons was thoroughly verified and during investigation less role of Sukhpreet Kaur, Jaswant Singh, Darshan Singh and Nanna has come to light. On humanitarian grounds taking lenient and sympathetic view an application is moved before the honorable court today i.e. 16-04-2020 to get these 4 persons released from police custody and on these grounds, the honorable court of J.M.I.C. Patiala allowed the police to released afore mentioned persons from police custody, said, SSP Sidhu.
SSP Mandeep Singh Sidhu said that Balwinder Singh against whom already 03 cases are registered and is the head of the Dera, Jagmeet Singh, Bant Singh @ Kala, Gurdeep Singh, Jangir Singh, Maninder Singh are under police remand. Nirbhai Singh is in judicial custody. Gurmeet Singh @ Miti R/o PS Amargarh Distt. Sangrur is yet to be arrested. Further investigation of the case is being conducted as per law, SSP added.
April,16,2020