Stroke can be avoided with timely treatment; don't miss warning signs: Dr. Saksham Jain
Kanwar Inder Singh/ royalpatiala.in News/ November 19,2023
Highlighting the significance of prompt medical intervention, Dr. Saksham Jain, a neurologist at Park Hospital in Patiala, emphasized the potential for saving individuals from paralysis if medical assistance is provided within the critical four to five-hour window. On the hospital's first anniversary, Dr. Jain addressed reporters, underscoring the severe risks associated with diabetes and high blood pressure, which elevate the likelihood of stroke. Aligning with the World Stroke Day theme, "Together We Are Greater Than Stroke," he stressed the imperative need for awareness to prevent stroke-related fatalities, revealing that approximately two thousand lives are lost to stroke daily in India.
He said that on getting the signs of a seizure, they should not be ignored, but should seek immediate medical attention. Therefore, blood pressure, sugar, and cholesterol, etc., should be kept under control. He said that it is important to avoid smoking completely and it is important to have a medical examination once or twice a year.
He said that one should improve one's eating habits for good health. Apart from this, a morning walk or exercise should also be a part of your life.
Dr. Archit said that there are two types of stroke, called ischemic and hemorrhagic, Jain said. He said that in an ischemic stroke, blood supply to the brain decreases due to blood clots, and in a hemorrhagic stroke, a cerebral artery ruptures. He said that in the case of an ischemic stroke, it is treated by giving an injection.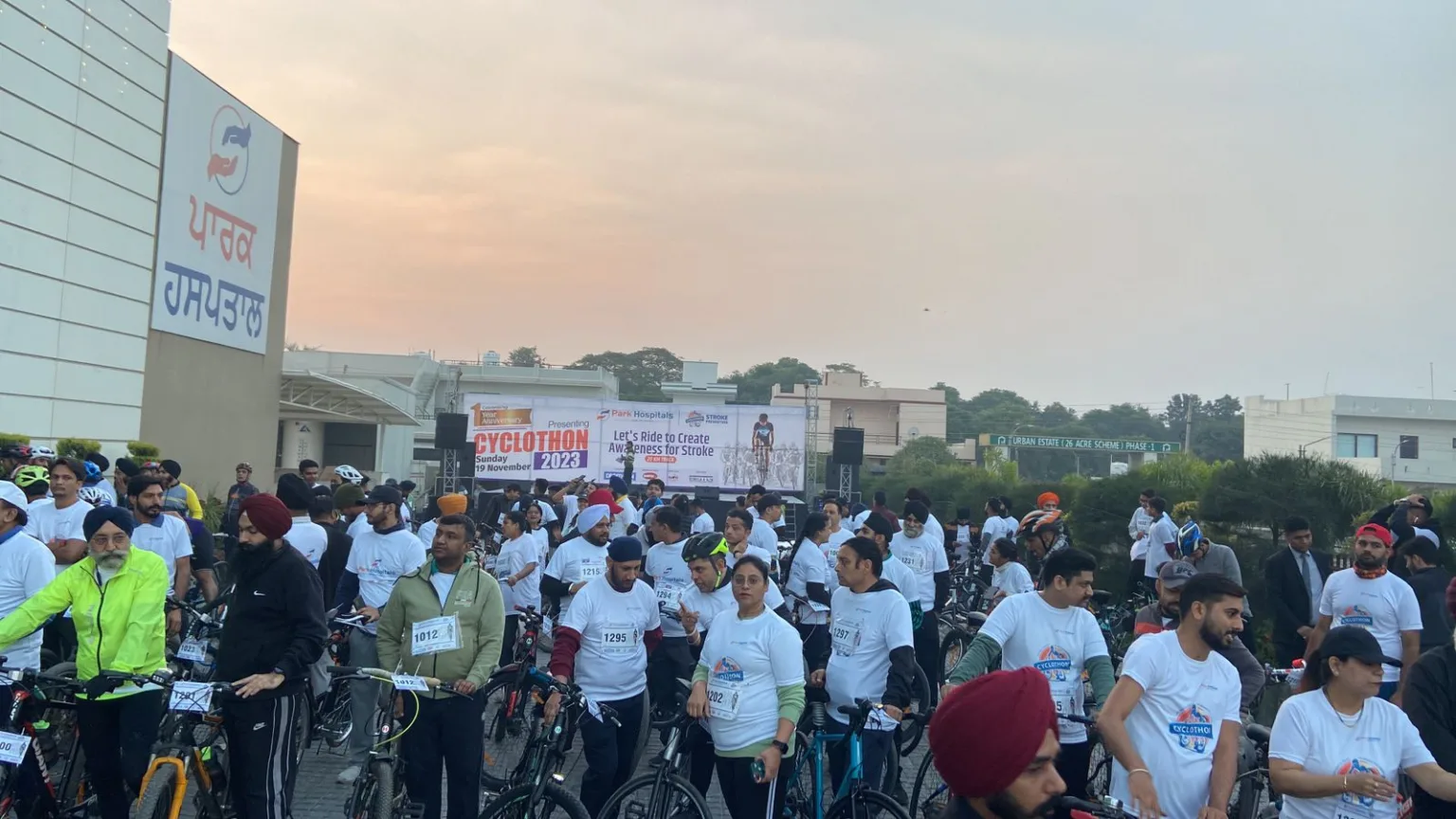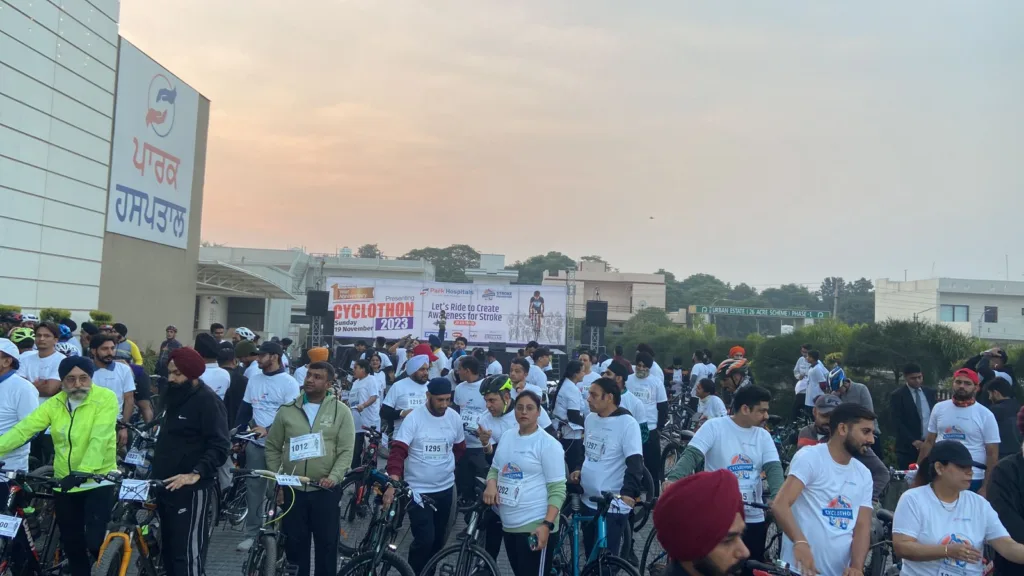 Stroke can be avoided with timely treatment; don't miss warning signs: Dr. Saksham Jain. Speaking on this occasion, CEO of the hospital, Air Marshal Dr. Rakesh Kumar Ranyal and Deputy CEO Gurjit Singh Romana and Dr. Archit from Neuro Surgery were also present said that a Cyclathon was also held in the morning on the occasion of the anniversary of the hospital today, in which cyclists participated. He said that physical exercise is very important to prevent seizures. Dr. Ranyal said that during the last one year, about 50,000 people got themselves treated and out of these, successful surgeries were done on one thousand patients.