Surbhi Malik, IAS added important feather in her cap
Kanwar Inder Singh/ royalpatiala.in
2012-batch IAS officer Surbhi Malik today took charge as the new Deputy Commissioner of Ludhiana. She replaced Varinder Kumar Sharma. She is the first woman officer to take charge as the DC of the largest district of the state.
While speaking to media persons, Surabhi Malik said that providing a transparent administration with complete accountability would be her priority. She said special plans would be formulated for various fields such as traffic, environment, healthcare, education, safety of senior citizens, women and children, etc.
Varinder Kumar Sharma thanked the residents for their support. He said his tenure as Deputy Commissioner of Ludhiana was a fulfilling one, as he received support of all, including the administrative staff and residents, in carrying out works.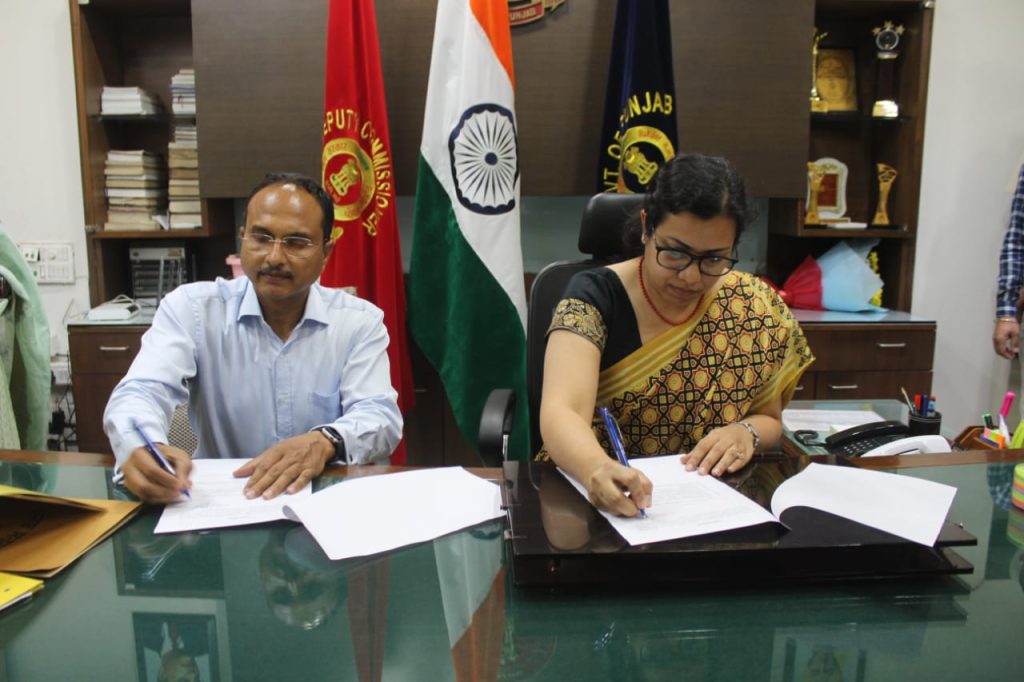 Surabhi Malik, who is at present serving as the Special Secretary of Local Government and in addition Joint Managing Director-cum-Chief Executive Officer, Punjab Municipal Infrastructure Development Company, has been now transferred and posted as the Deputy Commissioner, Ludhiana. Chief Secretary to Government of Punjab Anirudh Tewari issued the order in this regard on Tuesday.
Surabhi Malik has previously served as the Assistant Commissioner (Under Training), Additional Deputy Commissioner (Development) and Additional Commissioner Municipal Corporation in Ludhiana. She has also served as the Fatehgarh Sahib DC, ADC Rupnagar and SDM Nangal. She has also served as chairperson of the Patiala improvement trust and chief administrator, Patiala Development Authority. She was also the Tertiary Covid Care In-charge, Rajindra Hospital, Patiala during the peak of Covid19 pandemic.
She did her Masters in Economics from the London School of Economics on the prestigious Commonwealth Scholarship from 2007 to 2009. She completed BA (Hons) Economics from Lady Shriram College in Delhi. She is also the recipient of Director's Gold Medal for Management at Lal Bahadur Shastri National Academy of Administration, Mussoorie.
Her husband Dr Sandeep Garg IPS is presently posted as SSP Rupnagar.
April 13,2022