Trident products manufactured in Malwa shines in Textile Market Week in US
Kanwar Inder Singh/ royalpatiala.in News/ September 14,2023
Trident Group, one of the country's biggest textile players known for its quality and innovation displays its captivating collections under the inventive theme – "Passage to India." at the ongoing Market Week in New York, USA. Inspired by the rich heritage and culture of India, this collection is a specially curated platter of distinctively unique and alluring designs comprising the best of both worlds – bed & bath collections.
Rajinder Gupta, Chairman Emeritus, Trident Group also visited the display in 5th Avenue Street and stated "We are happy to introduce our new product collections and categories in this Market Week. From intricate patterns to vibrant colours, every element of this collection skillfully combines the Indian cultural roots. Our vision is to provide best quality products and complete customer satisfaction. With efforts into product innovation supported by our world class manufacturing facilities, we are confident that we will be able to serve our customers with all their product requirements."
The US Market Week in New York is a premier gathering that brings together industry leaders, designers, and buyers from across the globe. Trident's showcase of best Indian craftsmanship in the event exhibits their capacity to develop products that caters to the specific needs of customers.
Trident has been active in taking initiatives to reduce its carbon footprint and support the environment. The company has made significant developments in their Eco-Conscious product segment. Trident has also launched its Ever-Eco category, where, right from sourcing Better Cotton Initiative (BCI) certified cotton to naturally dyeing fibres and customized packaging, you will find nothing but the best of all worlds.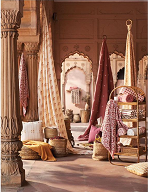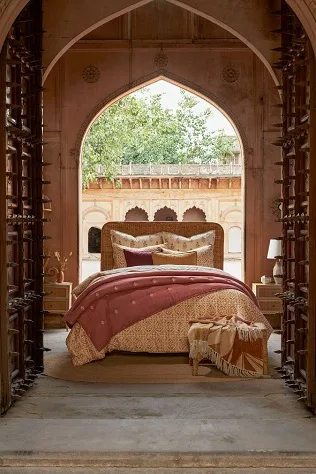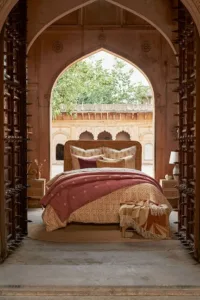 With adoption of newer technologies and innovation in product categories, company is aiming to expand its customer base and diversify their businesses across the globe.
About Trident Limited
Trident Limited is the flagship Company of Trident Group, an Indian business conglomerate and global player. Headquartered in Ludhiana, Punjab, Trident Limited is a vertically integrated textile (Yarn, Bath & Bed Linen) and Paper (Wheat Straw-based) manufacturer. Trident's towels, yarns, bedsheets and paper businesses have earned global recognition and are delighting millions of customers across India and the world. Trident is one of the largest players in home textile in India. Supplying national, captive, and retailer owned brands; the organization is highly decorated with awards from its customers, vendors, and various government entities in recognition of advancing the highest standards in product quality, social responsibility, and environmental stewardship. The Company operates in three major business segments: Textiles, Paper and Chemicals with its manufacturing facilities located in Punjab and Madhya Pradesh.
Trident products manufactured in Malwa shines in Textile Market Week in US. Brand also offers an easy online shopping experience through www.mytrident.com
For more information, Log on to: www.tridentindia.com