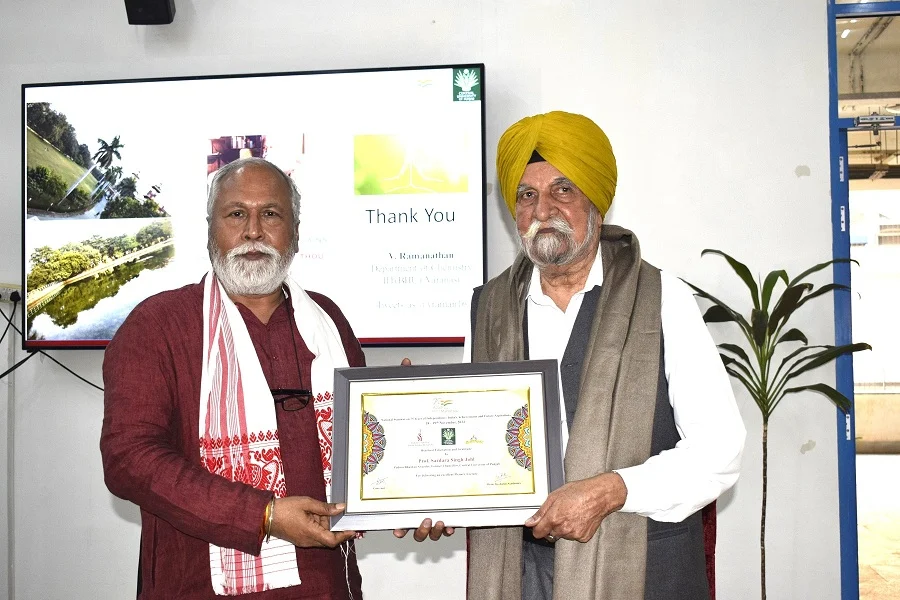 Central University of Punjab organized national seminar; eminent academicians and scientists' sensitized youngsters
Kanwar Inder Singh/ royalpatiala.in
Eminent academicians, scientists and thinkers participated in an ICSSR-sponsored two-day national seminar on "75 Years of Independence: India's Achievements and Aspirations," held at the Central University of Punjab, Bathinda, on 18—19 November, 2022, to sensitize youngsters about progress made in various fields and inspire them to contribute to making India a global leader. The Central University of Punjab has organized this national seminar in association with Akhil Bharatiya Rashtriya Shaikshik Mahasangh (ABRSM) to mark the occasion of Azadi Ka Amrit Mahotsav.
The inaugural ceremony of this programme commenced with the lighting of the lamp by the Vice-Chancellor, Prof. Raghavendra P. Tiwari, and distinguished guests. The Chief Guest of the inaugural ceremony, Prof. D.K. Singh, Director, AIIMS, Bathinda, stated that on the occasion of Azadi ka Amrit Mahotsav, we need to join in actualizing the mission of 'Ek Bharat, Swastha Bharat' by adopting the secret of bringing swachhta into daily life. Prof. G.S. Bajpai, Vice-Chancellor, Rajiv Gandhi National University of Law, talked about key milestones accomplished in the fields of law and governance. The Guest of Honor, Guntha Lakshmanji, National Joint Organizing Secretary, ABRSM, highlighted that NEP-2020 is a landmark initiative in the Indian Education System post-independence and that its effective implementation will help to make India the Knowledge Capital of the World. The Keynote Speaker of the inaugural session, Prof. Kuldip Chand Agnihotri, Ex-Advisor, Ministry of Culture, GoI, stated that the NEP-2020 transformational reform of obtaining education in the mother tongue would encourage youngsters to think critically and find innovative solutions to local issues.
On the second day, Prof. Sardara Singh Johl, a Padma Bhushan awardee and the first Chancellor of the Central University of Punjab, expressed his views on 'Indian Agriculture Reforms' and discussed the impact of major land reforms introduced after Independence. He emphasised that a farmer's income in our country is lower because the average size of farm land is small and economies of scale cannot be effectively implemented there. To overcome this, he stressed the need for the adoption of a classical growth model by bringing technological advancement to the agriculture sector to reduce costs. This will allow farmers enough time to earn from the secondary and tertiary sectors. He suggested that medium-small-marginal farmers should be given opportunities to get higher wage employment by providing a boost to the non-farm sector and SMEs in rural areas.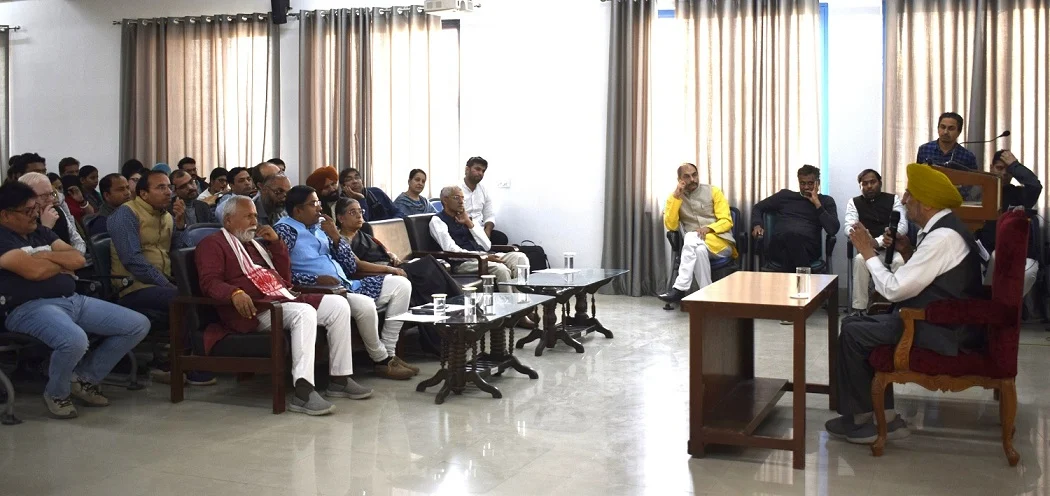 This programme features special sessions on Indian Culture and Economic Development; Indian education system and future reforms; Indian Science and Technology-Glorious Past and bright future; Indian Agriculture: Reforms & Future Prospects and Sporting glory of India and the way ahead.
The other distinguished speakers from across the country who deliberated in this seminar include Prof. Ashwani Mahajan (Delhi University), Dr. C. Krishna Reddy (University of Hyderabad), Prof. Sudarshan Panigrahi (MS University, Baroda), Dr. J.V. Madhusudhan (University of Hyderabad), Dr. V. Ramanathan (IIT BHU), Prof. Rama Jayasundram (AIIMS, New Delhi),  Umendra Dutt (Kheti Virasat Mission, Punjab), Prof. Rajinder Singh (Jiwaji University) and Prof. Jaiprakash Bukhar (Central University of Haryana).
During the valedictory address, the Vice-Chancellor, Prof. R.P. Tiwari, stated that every citizen of India should know about the history of Indian civilization and our knowledge traditions that have guided us to adopt sustainable lifestyles and become lifelong learners. He underlined that our ancient values of Vasudhaiva Kutumbakam and Sarve Bhavantu Sukhinah have taught us to live life in harmony with nature and preserve our environment. He stated that the deliberations made during this seminar have provided an opportunity for participants to know about our rich cultural heritage, feel proud of our nation's accomplishments and be motivated to fulfil India's future aspirations by bringing advancement in various sectors through key emerging technologies.
On this occasion, Prof. B.P. Garg, Controller of Examinations and Registrar (O), expressed his gratitude toward esteemed speakers. Prof. Rajesh Kumar Jangir and Dr. R.K. Chaitanya, the programme convener, thanked everyone for making this programme a huge success.
November 20,2022