GNDU implements roster register for reservation in promotions after intervention of state SC Commission
Kanwar Inder Singh/ royalpatiala.in/ Chandigarh
Guru Nanak Dev University Amritsar (GNDU) has implemented roster register for reservation in promotions after the intervention of the Punjab State Scheduled Castes Commission (PSSCC).
Disclosing this here today, Tejinder Kaur IAS (Retd), Chairperson of PSSCC, said that one of the University employee named Mahendra Raj had filed a written complaint in this regard before the Commission. Complainant said that the University Authorities was not giving due benefits of reservation to SC employees in promotion as per Punjab Government instructions.
Chairperson further said that inquiry was marked to Giyan Chand Diwali, a non-official member of the Commission, who found the facts of the aforesaid complaint are correct in the inquiry. She said that Commission directed Guru Nanak Dev University authorities to implement roster for reservation as per Government instructions after perusal of the inquiry report.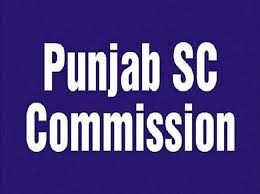 Reiterating her commitment to safeguards the interests of downtrodden, Tejinder Kaur apprised that on the directions of the Commission, letter regarding implementation of reservation was issued by the University authorities with the approval of University Syndicate on February 10, 2020 and the Commission has been informed in this regards in writing by University authorities.
"GNDU implements roster register for reservation in promotions after intervention of state SC Commission" .She further said that information on the roster register has also been uploaded on the University website.