Good samaritans, who assisted government and Patiala administration in flood relief works, honoured by minister
Kanwar Inder Singh/ royalpatiala.in News/ July 27,2023
Punjab Information and Public Relations Minister Chetan Singh Jauramajra today honoured the social service organizations and citizens who came forward to help the affected people during the recent floods during a felicitation ceremony organized by the district administration at Harpal Tiwana Kala Kendra here.
He was accompanied by Punjab Mandi Board Chairman Harchand Singh Barsat, MLA Patiala Ajit Pal Singh Kohli, MLA Rajpura Neena Mittal, Simran jeet Kaur Pathanmajra, DPC Chairman Jassi Sohian wala and Deputy Commissioner Sakshi Sawhney.
Addressing the gathering, the Cabinet Minister said that Chief Minister Bhagwant Mann had mobilized the entire government machinery for relief operations to provide immediate assistance to the flood-affected people, and to minimize the loss of life and property caused by the natural calamity. The Chief Minister has also assured all possible help to the flood victims, he added.
Jauramajra said that during the floods, the people in the villages, including NGOs, farmers, youth and social workers across Punjab, generously provided medicines, ration, and other relief items, including drinking water and fodder for the animals. Therefore, it is our duty to honour these good Samaritans. He extended his heartfelt thanks to those who worked in collaboration with the district administration in the flood relief efforts.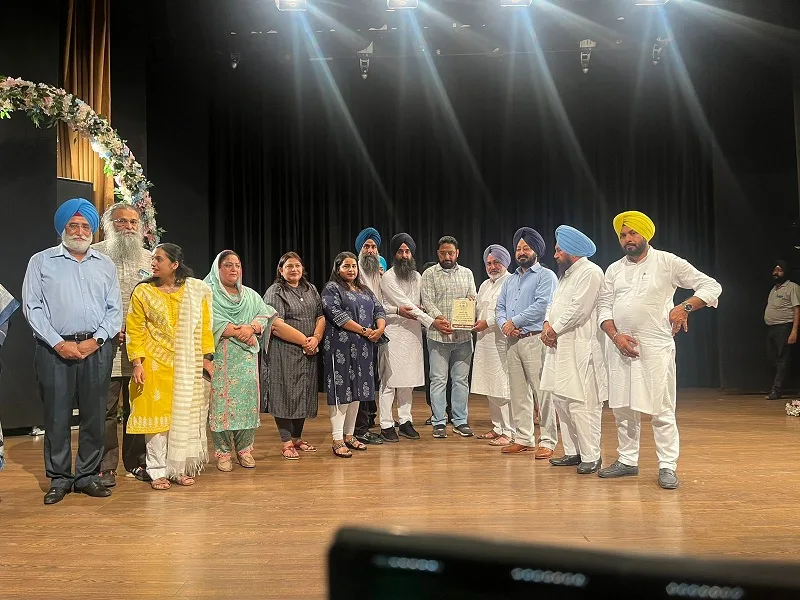 MLA Ajit Pal Singh Kohli and Neena Mittal also expressed their gratitude to the social workers, citizens and all religious, social and other organizations who stood shoulder to shoulder with the state government during this hour of crisis. They also thanked Deputy Commissioner Sakshi Sawhney for taking prompt and concrete steps, which helped avoid major loss of life despite heavy floods in the district.
Good samaritans, who assisted government and Patiala administration in flood relief works, honoured by minister. Deputy Commissioner Sakshi Sawhney emphasized that without the support of NGOs and social workers, it would not have been so easy for the district administration to face this challenge.
(Patiala)