Intellectuals, litterateurs and industrialists hails Main Punjab Bolda Haan debate
Kanwar Inder singh/ royalpatiala.in News/ November 1,2023
Intellectuals, litterateurs, industrialists, and other stakeholders in Punjab have collectively described the debate under the 'Main Punjab Bolda Han' banner as a significant initiative for addressing the SYL canal issue and fostering a new era of meaningful discussions on key issues pertaining to Punjab.
Witnessing the debate on Wednesday, lyricist Babu Singh Mann said that this initiative has managed to break the ice on serious debate including crucial SYL issue and Chief Minister Bhagwant Singh Mann has unveiled the venal and vested agendas of previous leaders that plagued Punjab for so long.
Likewise, Punjabi writer Shamsher Singh Sandhu said that listening to Bhagwant Singh Mann, it seemed as if the land of Punjab was expressing its pain. He emphasized that this debate marks a meaningful beginning, shedding light on crucial aspects of this long-standing issue for the public.
Former President of Punjabi Sahitya Akademi Ludhiana, Prof. Ravinder Bhattal, stated that CM Bhagwant Singh Mann has gingerly presented the facts about the double-faced approach of political leaders and made people aware about this long pending sensitive issue.
Similarly, renowned industrialist and President of Ramgarhia Educational Institutions in Ludhiana, Ranjodh Singh said that Punjab's first position in the registration of medium and small industries is a remarkable achievement for the state, for which the Punjab government led by Chief Minister Bhagwant Singh Mann deserves to be appreciated.
Chairman of Punjabi Lok Virasat Academy Ludhiana, Prof. Gurbhajan Singh Gill, described it as a positive start for dialogue on the occasion of Punjabi Suba Diwas. He urged opposition to play a supportive role rather than avoiding it to fulfil aim of these kinds of initiatives for the betterment of Punjab.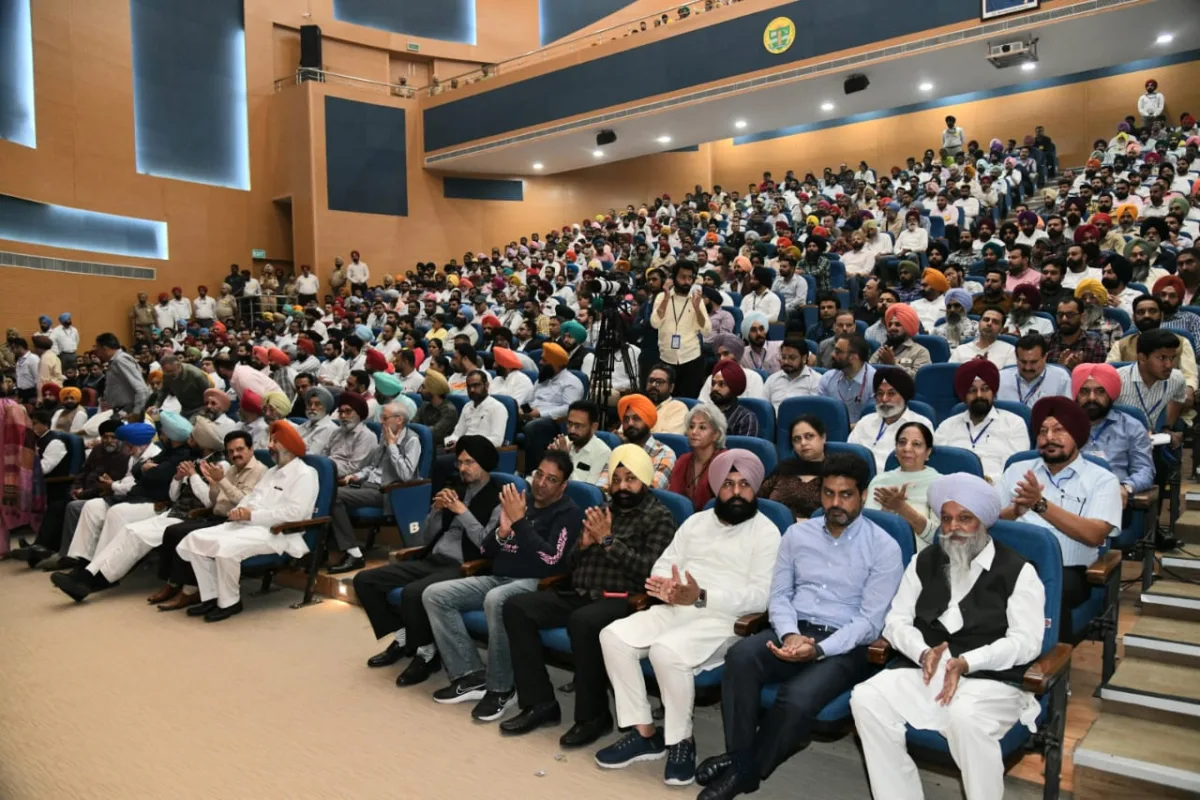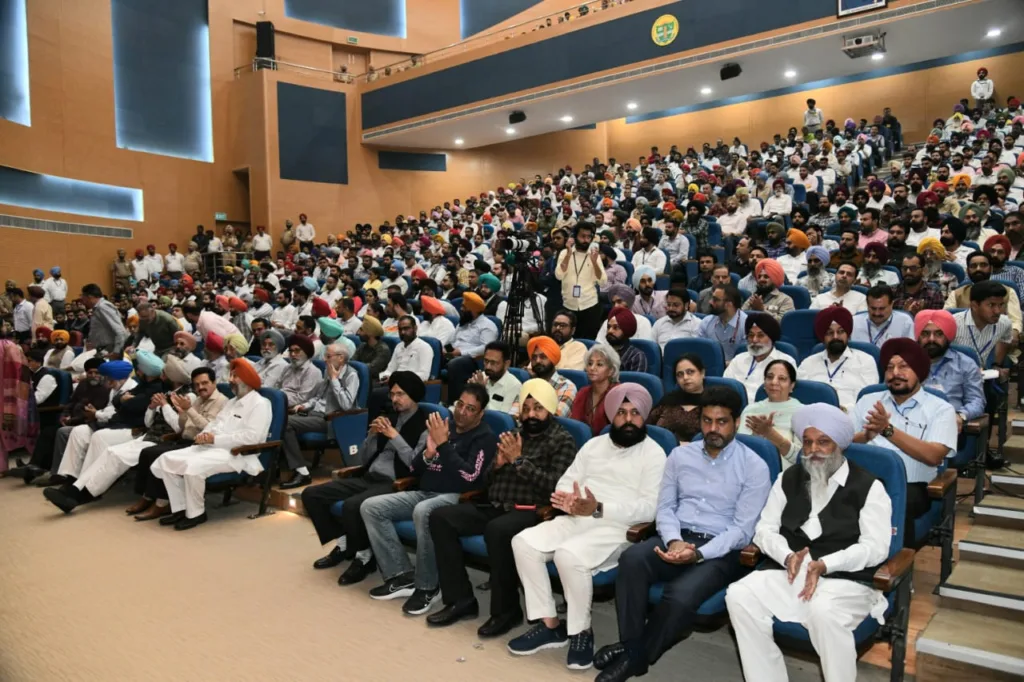 National Award-winning teacher and renowned poet Dr. Gurcharan Kaur Kochhar said that the discussions regarding Punjab's water issues have widen their perspective a out this issue. Many aspects that were previously unknown to the common people have come to light.
After conclusion of the debate, noted writer and retired Commissioner of Police Gurpreet Singh Toor suggested that opposition parties should come together to find comprehensive solutions to all of Punjab's issues. He viewed this as a meaningful step in the right direction to break the long-standing deadlock.
Intellectuals, litterateurs and industrialists hails Main Punjab Bolda Haan debate. Meanwhile, singer Dr. Sukhnain and actor Bal Mukund Sharma commended Bhagwant Singh Mann for demonstrating the importance of speaking the truth with integrity and said that the Chief Minister has exposed the treason committed by political leaders against Punjab, bringing several significant issues into the public sphere.