Major setback for SAD; senior Taksali leader resigns; former mayor joins AAP
Kanwar Inder Singh/ royalpatiala.in
Today akali dal jolted with a resignation of a senior Taksali leader and former cabinet minister in Parkash Singh Badal led SAD-BJP, Surjit Singh Kohli. Today Kohli left the panthic party. While restructuring the party last year, Sukhbir Singh Badal had appointed Surjit Singh Kohli as Senior Vice President of the party.
Simultaneously his son and first mayor of akali dal in Patiala and India's youngest mayor also resigns and joins Aam Admi Party at Chandigarh. He is likely to contest from Patiala (Urban).
Surjit Singh Kohli's father Sardara Singh Kohli also remained akali dal MLA from Patiala. He defeated Shambhu Prasad in 1977 assembly elections. Surjit Singh Kohli, also remained close confidant of former SGPC president Gurcharan Singh Tohra.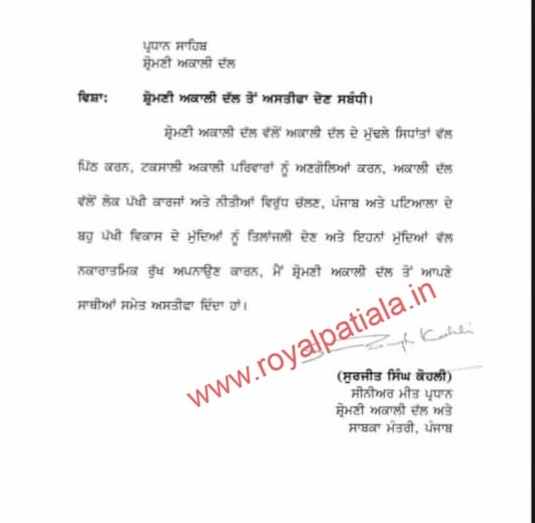 January 13,2022