PIT, Nandgarh student's explored science during educational tour to Jalandhar and Amritsar
Kanwar Inder Singh/ royalpatiala.in
Two days educational trip was organised by Punjab Institute of Technology (PIT) Nandgarh,  (Bathinda) a constituent college of Maharaja Ranjit Singh Punjab Technical University, Bathinda to Pushpa Gujral Science City and Amritsar Beverages Limited under the leadership of Dr. R. K. Bansal, Director, PIT Nandgarh for the students of 2nd and 3rd Year of the department of Computer Applications and Commerce & Management as a part of extra-curricular activities for their holistic development.
"Tour was organised to encourage students and to make them aware of the role of science in daily life and give them industrial exposure. On the First day, students visited The Pushpa Gujral Science City that is try located on the outskirts of Kapurthala on the Kapurthala-Jalandhar road. Students explored the World of science through various setups in science city.
During their visit to science city, students visited Digital planetarium, Climate Theatre, 3D theatre, virtual reality labs, Dinosaur Park, Health Gallery, Fun Gallery, Dome Theatre (a movie about Mount Everest) and Energy Gallery etc," said Dr. Bansal.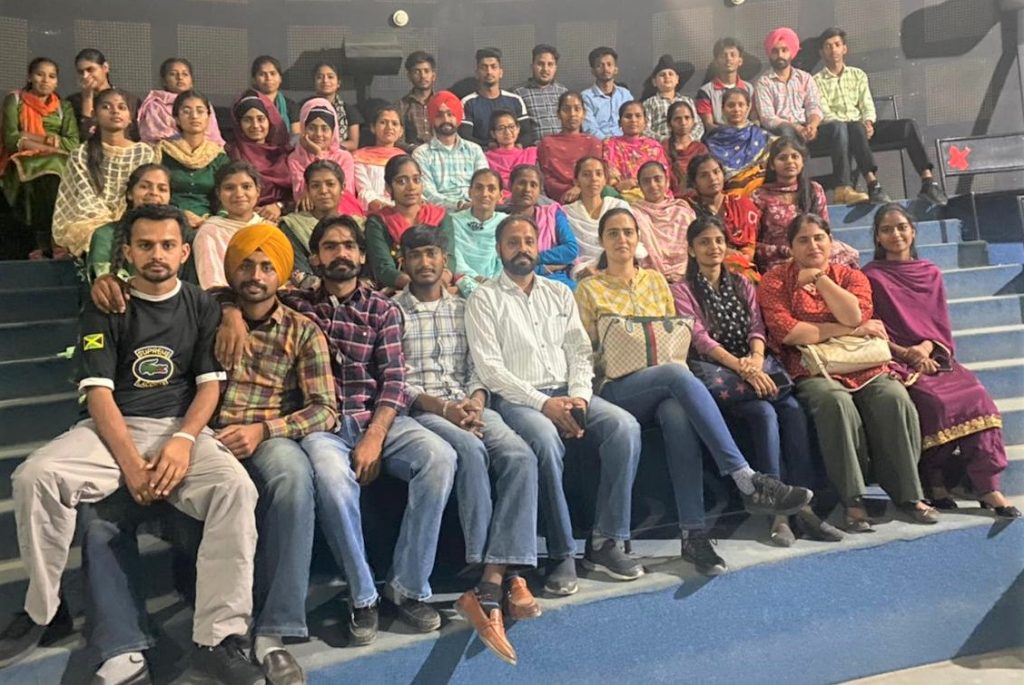 In addition to this, students also visited the Earthquake simulator, flight simulator, laser show and learned many things. Apart from this students also attended a lecture delivered by experts on the Rain Water Harvesting Plant installed at Science City. In the evening students went to Amritsar and paid their obeisance at Shri Harmandir Sahib.
Next morning, firstly students visited Jallianwala Bagh then there was a short tour of Amritsar Beverages Private Ltd. Where Quality executives had given a presentation on plant history, equipment specifications and different products manufactured in the plant.
On the way back, students visited Sadda Pind. It is a Punjabi culture living village Museum spread across 12 acres of Land.
PIT, Nandgarh student's explored science during educational tour to Jalandhar and Amritsar. This tour was organised by  Harmandeep Kaur, Assistant Professor cum Incharge expert talks and industrial tour, PIT Nandgarh. As many as 38 students of the college participated in the tour.
May 4,2022