Students of Scholar Fields Public School Created Ripples of Eco-friendly Diwali
Bureau / royalpatiala.in News/ November 11,2023
Scholar Fields Public School, Patiala wore a festive and vibrant hue of joy and exuberance as the students showcased their innate talent and aesthetic sense through creating an ambiance of warmth and affection by decorating their classrooms.
The highlight of the day was handmade eco-friendly Diwali materials like streamers, lanterns, paper flowers etc. It was heart-warming to see the students exhibiting their talent of origami, rangoli making, Diya, Candle and Thali decoration.
The tiny tots of Montessori Wing experienced a hands-on Diya making activity as the school organised a Pottery Making Workshop. The celebration culminated on a symbolic note as senior students of the school conducted a rally to create awareness and promote eco friendly diwali to curb the ever increasing air pollution. Their slogans rent the air creating a positive aura all around.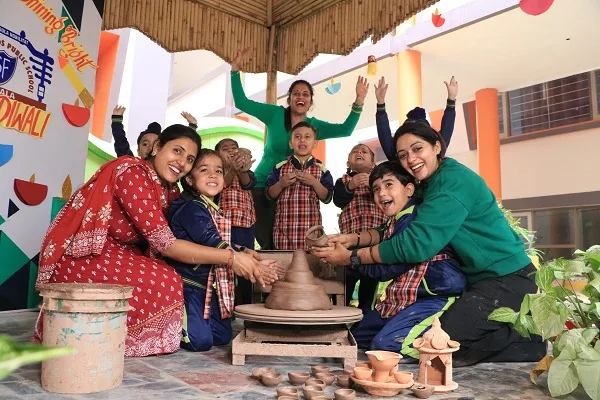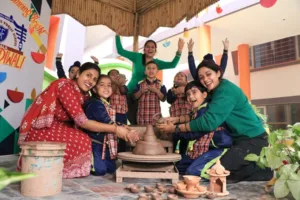 "Wishing all green, safe, healthy and prosperous Diwali and Bandi Chod Diwas" said the school management.