Verma family announces 'Prayer Meet' date of Prof BC Verma
Kanwar Inder Singh/ royalpatiala.in News/ September 29,2023
The prayer meet, in memory of the eminent educationist and Chemistry Professor Mr. B.C. Verma, will be held day after tomorrow i.e. October 1,2023 at Mata Mansa Devi Complex, Panchkula between 2 and 3 pm.
Prof. B.C. Verma, the father of Punjab Chief Secretary Anurag Verma, passed away on September 19 at the age of 89. Prof. Verma was born on April 2, 1934 in Chalela village of Patiala district. He served as a Chemistry Professor at Government Mahindra College, Patiala. After his tenure as the Principal of Government College Patti and Government Sports College Jalandhar, he retired as Deputy Director of DPI (Colleges).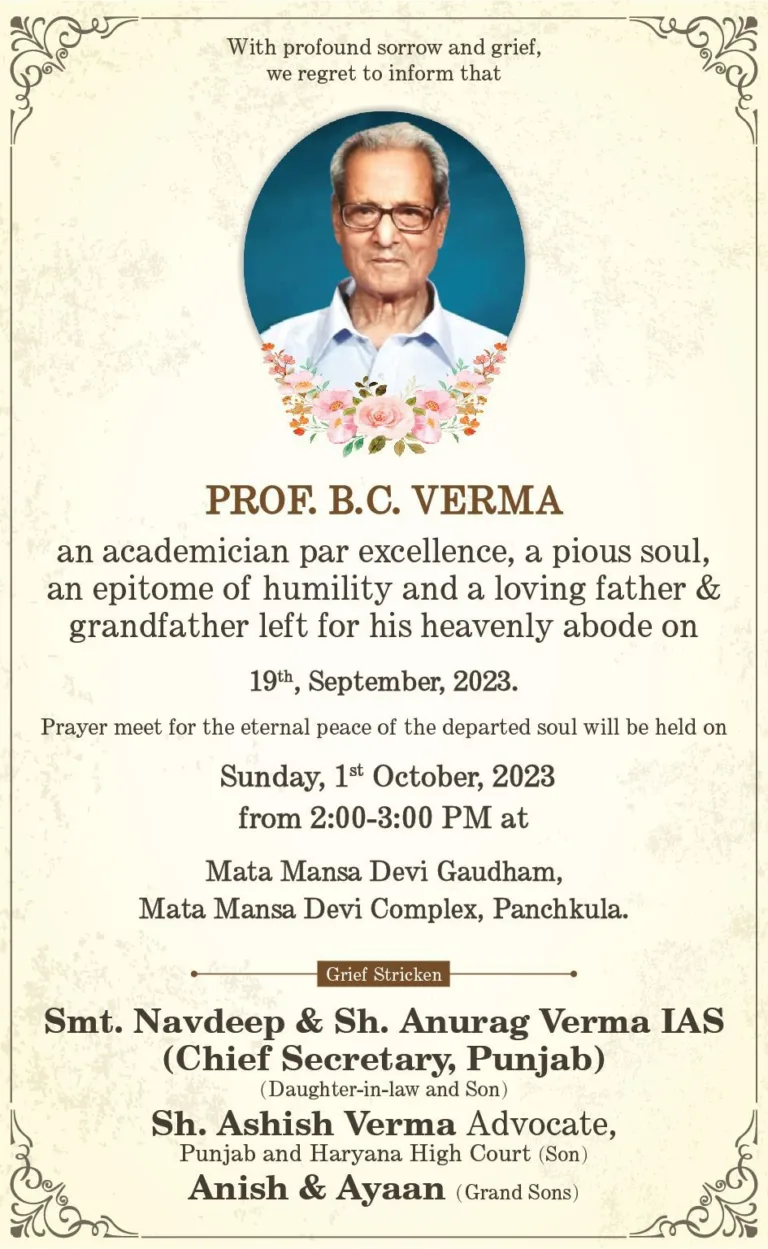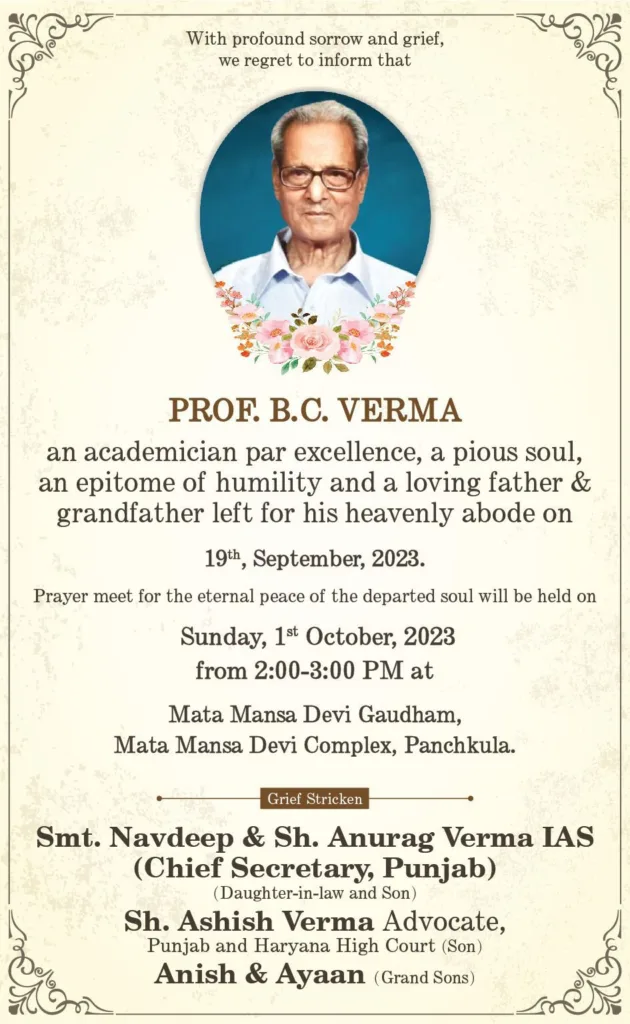 Prof. B.C. Verma's wife Kaushalya was also a teacher and one of his sons Mr. Anurag Verma currently serving as the Chief Secretary of Punjab. His other son Ashish Verma is an Advocate.