100% Placement of First Batch of MBA in Tourism &Hospitality Management at IIM Sirmaur
Kanwar Inder Singh/ royalpatiala.in
The Indian Institute of Management Sirmaur announced 100% successful completion of Final Placements for its first-ever MBA in Tourism and Hospitality Management Batch 2020-22, and the Summer Placements for the batch of 2021-23. Students enrolled in this sectoral program are poised to take leadership roles in the corporate realm.
The Placement Drive 2021-22 saw effervescent participation from 70+ companies, attracting multiple offers to the table with the highest CTC offered standing tall at 22 LPA for Final Placements, and the highest stipend at 1.2 Lakhs for the Summer Internship placements. The batch also comprised 19% of female students.
The culmination of the season saw the forging of associations with eminent brands like Michael Page, Kotak Group, Accenture Infosys, Xiaomi, HashedIn by Deloitte, CEIPAL Corp., Indegene, Byju's, Decathlon, The Belgian Waffle Co., etc. Alongside, renowned Tourism and Hospitality industry brands including Indian Hotels Company (IHCL), The Lalit Hotels, Palaces and Resorts, IHG Hotels and Resorts, Bookingjini, ZoloStays, Satuguru Travels and Tourism, Simplotel, TheSqua.re Group, Radisson Group, etc. remained instrumental in extending offers amidst testing times of this particular sector.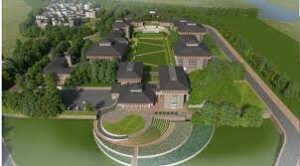 The outcome of the current placement season has also resonated with the commitment of the former director of (Indian Institute of management ) IIM Sirmaur Professor (Dr.) Neelu Rohmetra. This sector-specific program caters to the growing need for managerial talent in India's Tourism and Hospitality industry. Prof Rohmetra's unwavering support and vision during her tenure at IIM Sirmaur enabled the entire team to reach this milestone.
100% Placement of First Batch of MBA in Tourism &Hospitality Management at IIM Sirmaur. Further, Dr. Vikrant Kaushal, Chairperson- Placements MBA-T&HM, has heartily congratulated the Corporate Relations and Placement Committee MBA- T&HM, IIM Sirmaur and lauded the unparalleled conviction and dedication of the team, which has led to a magnificent outcome.
April 7,2022