Canada resolves Express Entry issue- IRCC
SJ Singh/ Diaspora Correspondent/ November 17,2023
Immigration, Refugees and Citizenship Canada (IRCC) has informed the Express Entry applicants about resolving the issue, they are facing from the last two –three days. The IRCC posted a message on their X account (earlier Twitter) "This issue has been resolved. Express Entry applicants can now submit their applications for permanent residence. We recommend clearing your internet browser cache before trying again: https://ircc.canada.ca/english/helpcentre/answer.asp?qnum=315&top=23. All clients who have not yet responded to their Invitation to Apply."
The usual frequency of Express Entry draws is every two weeks. However, IRCC has skipped biweekly draws in the past too, so it is not new.
On November 15,2023 Some applicants are experiencing issues using the Express Entry Profile Builder and are unable to submit their application. We are working urgently to resolve the issue and apologize for the inconvenience.
 About Express Entry System Glitch
As per available information, Immigration, Refugees, and Citizenship Canada (IRCC) has added a new address field of ZIP/PIN/postal code to profiles in the Express Entry profiles for primary applicants.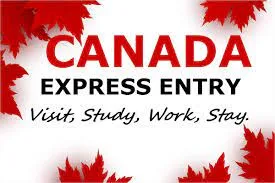 This new field is also added to the dependent family member's section if you have a spouse or dependent added as a family member.This has resulted in Express Entry profiles being struck as "in progress" for these sections.
Users had also reported that the system is not updating even after they updated the new address fields. The IRCC is currently working on resolving this glitch. So this could be the major reason why IRCC has not held any Express Entry draws this week."
As spokesperson also said "Document fraud is a serious crime in Canada. It is against the law to lie or send false information or documents to IRCC. It's called misrepresentation and can involve either falsifying or altering documents, such as:
Passports and travel documents
Visas
Diplomas, degrees and apprenticeship or trade papers
Certificates of birth, marriage, final divorce, annulment, separation or death
Police certificates
You are responsible for all the information in your application, even if a representative fills it out for you. If you send false documents or information, we can refuse your application and forbid you from entering Canada for at least 5 years, among other consequences."