Malerkotla Police salute its martyrs on Police Commemoration Day-SSP
Kanwar Inder Singh/ royalpatiala.in News/ October 21,2023
Police commemoration day was observed at District police office Malerkotla in the memory of police officers and employees who were martyred while on duty.
On this occasion, remembering the martyrdom of Punjab police jawans, Gursharandeep Singh Grewal, SSP Malerkotla said that Punjab Police has a glorious history and Punjab Police has made great sacrifices to maintain the unity, integrity and brotherhood of the country which is a source of inspiration for the police department.
Gursharandeep singh Grewal said that the families of the martyrs are our own families and the police department stands with the families of the martyrs in every moment of sorrow and happiness. He invited the police officers and jawans to take guidance from the martyrs and perform their duties with more devotion to public service.
Malerkotla Police salute its martyrs on Police Commemoration Day-SSP said the martyrs of District Malerkotla are
HC Pal Singh
HC Jarnail Singh
HC Kehar Singh
HC Mohd. Hussain
HC Jaswant Singh
HC Vidhia Sagar
CT Pritpal Singh
PHG Karmjeet Singh
PHG Gurcharn Singh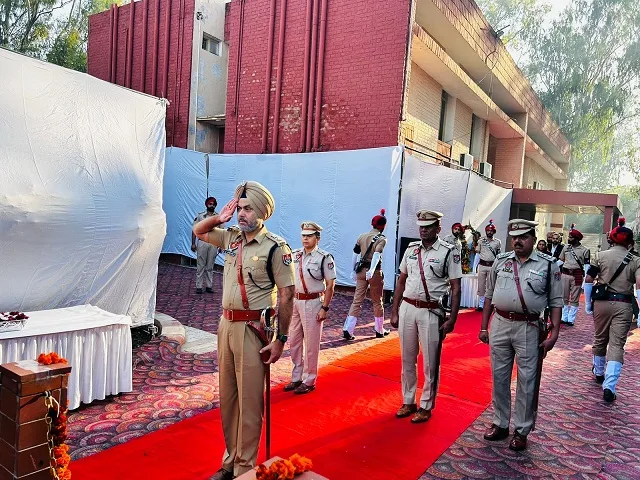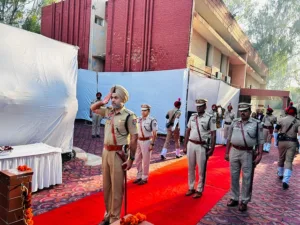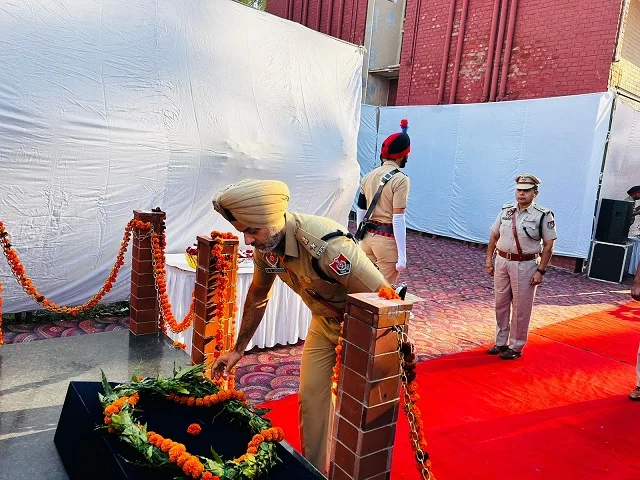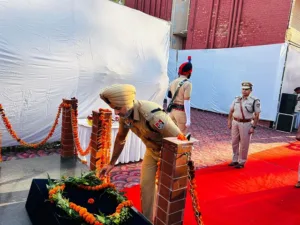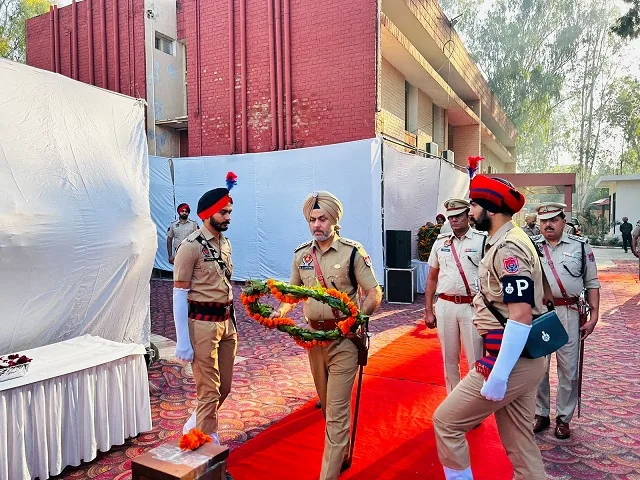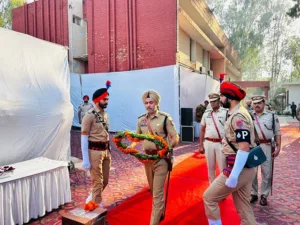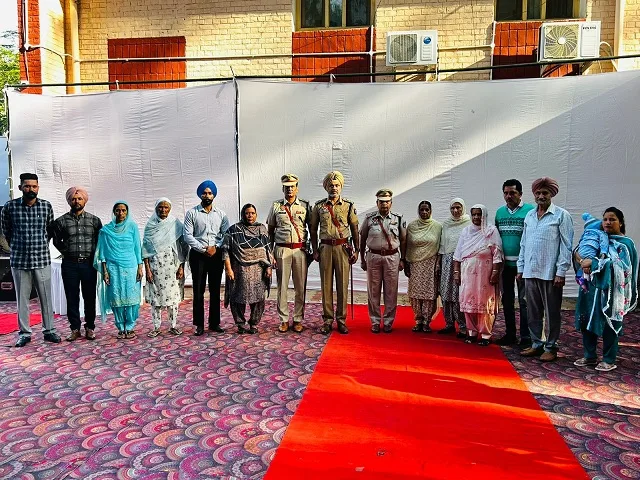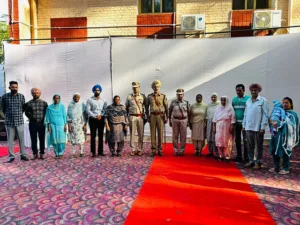 History of Police Commemoration Day
On 21st October every year, commemoration Parades are held in all police units as a mark of respect to brave police martyrs, who sacrificed their lives in the line of duty. The arms are reversed and two minutes silence is observed in the honour of the departed souls. The names of police martyrs of states, police and paramilitary forces are read out, to acknowledge with pride the supreme sacrifices made by them. The history of commemoration day traces back to 21st October 1959, when a patrol party of CRPF, led by SI Karam Singh, was ambushed by the Chinese forces at Hot Springs ladakh and 10 jawans were killed, the bravery and resultant sacrifice of jawans fighting at 16,000 ft. altitude, in extremely cold conditions and against all odds, is an epitome of the rarest of the rare courage Indo-Tibetan Border Police sends a representative party of all police forces, of the country, to Hot springs, Ladakh every year to pay homage to the martyrs who laid down their lives on 21st Oct, 1959 while guarding national frontiers.