Punjab is at a high risk of polio virus importation from Pakistan and Afghanistan; launches Pulse Polio campaign- Dr Balbir
Kanwar Inder Singh/ royalpatiala.in News/ May 27,2023
To keep the state safe from wild Polio virus, Punjab Health and Family Welfare Minister Dr. Balbir Singh will launch a three-day Polio immunization campaign from Shaheed Bhagat Singh Nagar district on Sunday. The pulse polio round for the year 2023 will be conducted from May 28 to May 30 in 12 districts of Punjab.
Explaining the importance of the Polio vaccination campaign, Dr. Balbir Singh said that although no wild polio virus case has been reported since 2010 and last case of polio was reported in October 2009 in Ludhiana but still Punjab is at a high risk of polio virus importation from its neighbouring endemic countries especially Pakistan and Afghanistan. This is the reason Polio campaigns are being periodically undertaken in the state. The risk of importation of Polio virus assumes more significance as the highest number of polio cases in the last few years have been reported from the neighbouring country Pakistan, he added.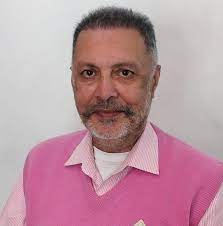 Transit teams are already established at Attari Border to ensure vaccination of individuals crossing the Indo-Pak border. Similarly, vaccination sites are established at Dera Baba Nanak, District Gurdaspur checkpoint on opening up of Kartarpur corridor, he informed.
Director Health Services (Family Welfare) Dr Ravinder Pal Kaur said this round will be conducted in 12 districts including Amritsar, Bathinda, Faridkot, Fazilka, Fatehgarh Sahib, Mansa, Sri Muktsar Sahib, Moga, Pathankot, Patiala, SBS Nagar and TarnTaran . Booths will be set up on the first day and house to house visits will be undertaken for the rest of the two days. The Health Department has a target to cover as many as 14,83,072 children aged five in this round.
For the successful execution of the campaign, she said that 7054 booths will be set up,13136 house to house teams, 334 Mobile Teams and 279 Transit Teams      have been formed, besides deploying a total of 27109 vaccinators. 1335 supervisors will oversee the work of the vaccinators. The teams will also visit 5109 High Risk Areas  which include
2107 Slums, 132 Construction sites 902 Nomadic sites, 132 Brick kilns and 729 other sites.
Punjab is at a high risk of polio virus importation from Pakistan and Afghanistan; launches Pulse Polio campaign- Dr Balbir. State Immunization Officer Dr. Balwinder Kaur informed that campaign activity in all 12 districts  will be monitored by state observers from DHS office and NPSP-WHO monitors and guidelines of Covid appropriate behavior will also be followed by the vaccination teams.