Punjab police is introducing AI for enhancing its efficiency whereas one of its district police sans official website
Kanwar Inder Singh/ royalpatiala.in News/ September 25,2023
As per reports, Punjab police will soon introduce the technique of Artificial Intelligence (AI) for enhancing the efficiency of Punjab Police to make it a front ranking force in the country, whereas one of its district police sans official website and that is Malerkotla police.
A website is a medium of communication between the people and the police and this district still doesn't have its official website, making it difficult for residence to get updated information. In Punjab, all district police, police commissionorates and police districts have their own website but Malerkotla is the only district where its police doesn't have its own official website.
On the auspicious occasion of Eid-ul-Fitr, two years ago on May 14, 2021, former Punjab Chief Minister Capt Amarinder Singh had announced the creation of a new district of Malerkotla, carving the state's only Muslim-majority town from Sangrur district.
Malerkotla district was carved out of Sangrur as the 23rd district of Punjab on 02 June, 2021. District Malerkotla is divided into three subdivisions Malerkotla, Amargarh and Ahmedgarh. On June 7,2021, former Punjab chief minister Captain Amarinder Singh had inaugurated Malerkotla as the state's 23rd district and laid the foundation stone of development projects worth Rs. 548 crore in the historic town during a virtual ceremony. In the newly formed district , as many as 192 villages, 62 patwari circles and six kanungo circles were included in the district.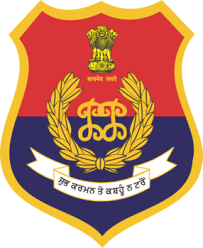 After more than two years, Malerkotla is struggling to come on a right track. Since June 2021, the district fails to retain its deputy commissioners and senior superintendents of police, due to unknown reasons. More than half a dozen district heads –both DCs, SSPs have been changed in these more than two years.
Presently Palavi is the fourth deputy commissioner and Gursharandeep Singh Grewal,PPS is the fifth senior superintendent of police who are managing the district, after it was accorded the status of a district .
Punjab police is introducing AI for enhancing its efficiency whereas one of its district police sans official website . When contacted SSP Malerkotla, Gursharandeep Singh Grewal,PPS, he said, " We are already on it. This is in not our hands. One of the first things after joining as the district police chief is i coordinated with the CPO and requested them to make it at the earliest. The website will be ready within 8-10 days."
ALSO READ
Malerkotla after one year- no official website of district police; administration website sans important information