Now Punjab govt issued fresh guidelines for staff attendance; AO to decide
Kanwar Inder Singh/ royalpatiala.in
Punjab Government has issued fresh guidelines for attendance of staff working in its offices. Now administrative offices (AO) will take decision at their level to call staff to work.
According to spokesperson of Personnel Department, with Covid cases showing a decline now during the second wave, Government while  reviewing its decision of 50% attendance in offices has now tasked administrative departments to decide about calling staff to work while strictly adhering to all Covid related government protocols and guidelines.
According to the spokesperson, in the fresh guidelines the department heads have been asked to call specially-abled,  pregnant women and medically constrained employees to office only when utmost necessary.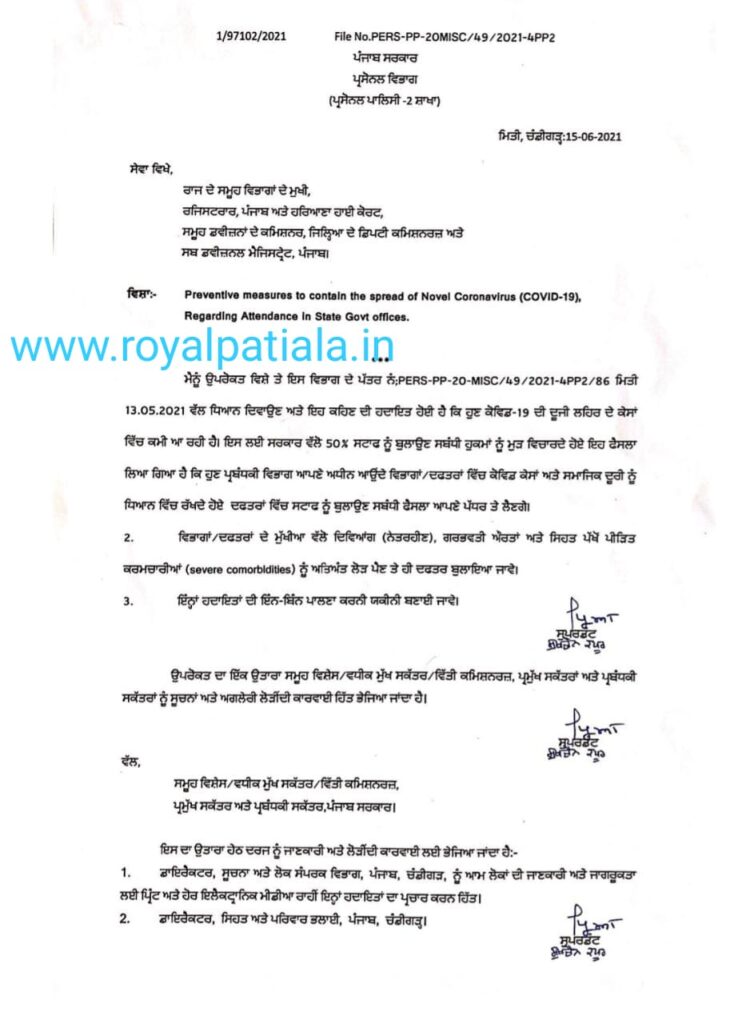 Govt issues instruction about attendance in Central Govt offices
June 16,2021